Preterm birth linked with asthma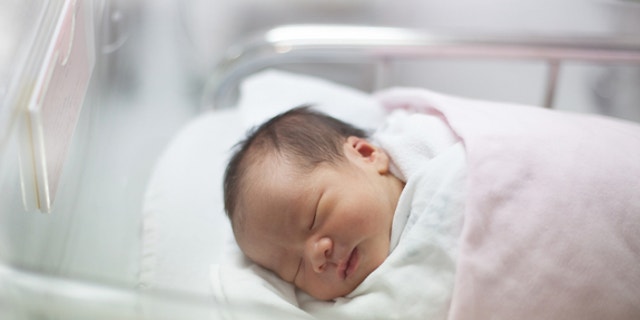 Babies who are born prematurely may be at increased risk for developing asthma or another type of wheezing disorder later in childhood, a new study finds.
The study reviewed information from 30 previous studies that together included about 1.5 million children (most born after 1995) from six continents, who were followed for time spans ranging from six months to 18 years.
About 14 percent of children born preterm (before 37 weeks of pregnancy) were diagnosed with a wheezing disorder, such as asthma, later in childhood, compared with about 8 percent of children who were born at full term (37 weeks or more). [7 Ways Pregnant Women Affect Babies]
When the researchers took into account factors that might increase the risk of developing a wheezing disorder, such as parental smoking, babies born preterm were still about 46 percent more likely to develop a wheezing disorder in childhood compared with those born at term.
Very premature babies (born at less than 32 weeks of gestation) were nearly three times more likely to develop a wheezing disorder compared with those born at full term.
If no babies in the study had been born prematurely, the researchers estimate that the incidence of childhood wheezing disorders would drop by at least 3 percent.
The study "provides compelling evidence that preterm birth is an important early-life risk factor for wheezing disorders in childhood," the researchers wrote in the January issue of the journal PLOS Medicine. In addition, the findings "highlight the pressing need for prioritization of research into prevention of preterm birth and the [cause] of its adverse consequences for subsequent respiratory health," they said.
About 11 percent of babies born worldwide are born prematurely, and the rate is rising in many regions, the researchers said.
Premature babies may be born with underdeveloped lungs, which are more susceptible to respiratory infections that, in turn, can damage the lung tissue, according to National Jewish Health hospital. Factors that affect the growth and development of the lungs can increase a person's risk of asthma, NJH says on its website.
Because most of the children in the study were from high-income countries, additional research is needed in low- and middle-income countries, the researchers said.
The study also cannot rule out the possibility that children born prematurely may share other factors that were not accounted for in the study and that contribute to the risk of wheezing disorders.
The study was conducted by researchers at Maastricht University Medical Centre in the Netherlands and The University of Edinburgh in the United Kingdom.
Copyright 2014 LiveScience, a TechMediaNetwork company. All rights reserved. This material may not be published, broadcast, rewritten or redistributed.