Powder meant to save minors may be killing them instead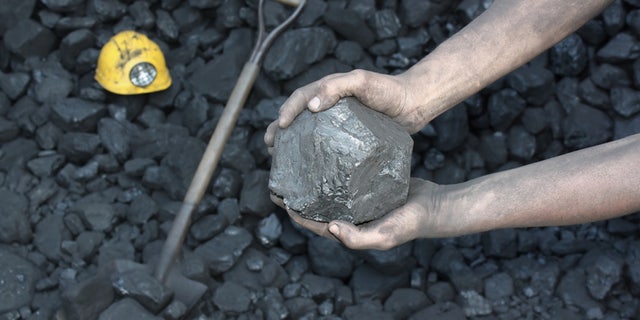 Between the 1940s and 1980s, coal miners in Ontario went through a strange ritual at the start of every work day: Take off their street clothes, enter a room where their work clothes hung, and as soon as the doors closed, watch the room fill with black powder that they were told to inhale, reports the Toronto Star.
The aluminum dust, known as McIntyre Powder, had been tested on a small number of animals and was believed to help prevent miners from getting lung disease.
Nowadays, experts say aluminum is a known neurotoxin in the bloodstream, and a group led by the concerned daughter of a miner has tracked down enough miners with neurological disorders to compel scientists to study whether there's a link.
"Small pieces of him get taken away every day," Janice Martell says of her father. "It's hard to watch. I just felt so helpless." Martell is leading the effort to round up the health histories of miners forced to inhale the dust, and even though the miners she's talked to do not constitute a random sample—in seeking out miners with problems, numbers could look worse than they are—she's found seven miners with ALS out of just over 300, where in the general population it only occurs twice per 100,000, reports the CBC.
"This number jumps out at you," says a public health expert. "This might be telling us something." Scientists at Hamilton's McMaster University, where a lab can test aluminum levels non-invasively, are now getting involved, looking specifically at how much of the dust made it into miners' bloodstream.
"I felt mad," says a retired miner. "A sick feeling, that we were used like guinea pigs." (In Venezuela, gold miners are facing a resurgent health woe.)
This article originally appeared on Newser: Powder Meant to Save Miners May Be Killing Them Instead