Police give 84-year-old man ride to hospital to visit sick wife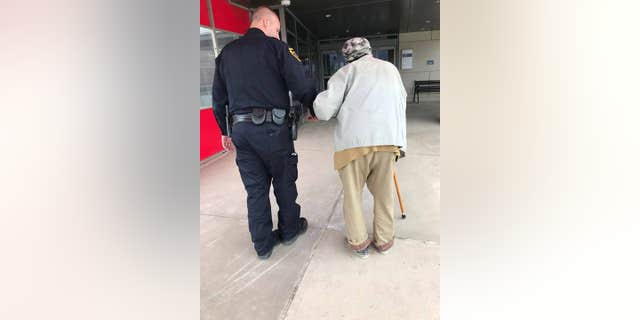 Police were called to an 84-year-old man's house in Pennsylvania last week to help his wife, also 84, who was having a medical emergency. The man, who was not identified in reports, told one of the responding officers that he would have no way of getting to the hospital to visit his wife once she was taken from their home.
Montoursville Police Chief Jeff Gyurina gave the man his patrol car's cell number and said he'd have a ride when he was ready to go. In a photo posted to the police department's Facebook page, it was revealed that the man called just a few hours later, and Deputy Chief Bentley was sent to help him out.
3-YEAR-OLD BOY SHAVES HEAD TO SUPPORT BIG SISTER'S CANCER BATTLE
"The man didn't have any friends or family in the area to help him go see her," the April 19 post said. "Deputy chief Bentley picked him up at his home in Montoursville and gave him a ride to see her. Shortly after the picture, hospital staff came out with a wheelchair and took him to his wife's bedside in the Emergency Room."
The post, which has been shared more than 1,000 times, has received praise from others in the town, and beyond.