Planned Parenthood rolls out STD testing apps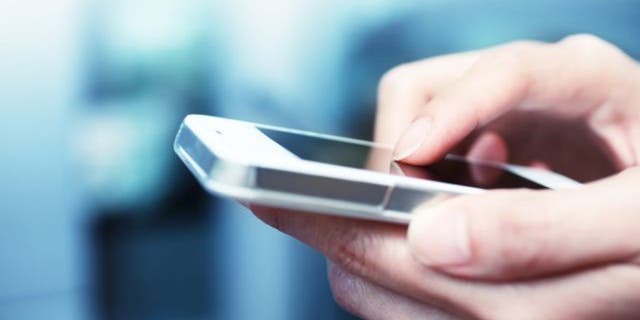 Planned Parenthood has launched mobile apps that let users in California, Minnesota and Washington state request a home lab kits that tests for two of the most common sexually transmitted diseases (STDs).
Residents of those states can download Planned Parenthood Direct through Apple or Android app stores and order a kit to test for chlamydia and gonorrhea. Downloading the app is free, but the test kit costs $149; users pay through the app with a credit or debit card.
Test kits arrive in discreet packaging and include simple instructions for use. Users then send a urine sample to Planned Parenthood labs and receive their results, positive or negative, via the app. In the meantime, they can message doctors and nurses with questions. Users must be 16 and older.
If results are positive, users record a short video consenting to treatment. That "selfie video" is then sent to a physician who will write a prescription to treat chlamydia. People positive for gonorrhea are referred to a health center for injection treatments.
"Online health services are one of the most successful and fastest growing trends in health care today," Jill Balderson, vice-president of health innovation at Planned Parenthood Federation of America, told Reuters Health. "Many people have a limited amount of time that they can see their doctor for routine tests."
Dr. Jeffrey Klausner, an infectious disease specialist at the University of California, Los Angeles said the app reflects a positive shift towards digital, patient-centered services but the test kit is too expensive and does not test for enough diseases.
"My concern is that it is $149 for a chlamydia and gonorrhea test, which is about 10 times what the cost is at most community-based clinics and 20 times what the actual cost is at federal clinics. It's a good idea, but it won't reach poor or underserved people or teenagers," Klausner told Reuters Health.
But Ana Sandoval, communications and operations director at Planned Parenthood Affiliates of California said the cost is competitive when compared to other home tests.
"What's different is that we not only provide the test, but treatment is part of the service," she told Reuters Health. "It's just important for people to get tested."
The cost of the test includes shipping both ways, testing, and the prescription.
Dr. Leah Millheiser, director of the Female Sexual Medicine Program at Stanford Health Care, believes the app will be most beneficial to women working full-time or embarrassed to visit a clinic for testing.
"I think the idea of having an app that allows a woman to test for STDs in the privacy of her own home and get the results in the privacy of her own home opens the door potentially to more women being screened," Millheiser told Reuters Health. "Some women are worried about the stigma of going into the doctor's office and getting screened for a STD, even though they shouldn't be . . . $149 is a reasonable cost for someone who wouldn't go to the doctor in the first place."
In Minnesota and Washington state, the Planned Parenthood app also lets users conduct video-visits with Planned Parenthood providers to get prescriptions for birth control delivered to them confidentially.
The California app is not enabled with health insurance, but the Minnesota and Washington programs do work with insurance companies, the company said in a statement. Depending on the success of their current offerings, they hope to expand similar apps to all 50 states.