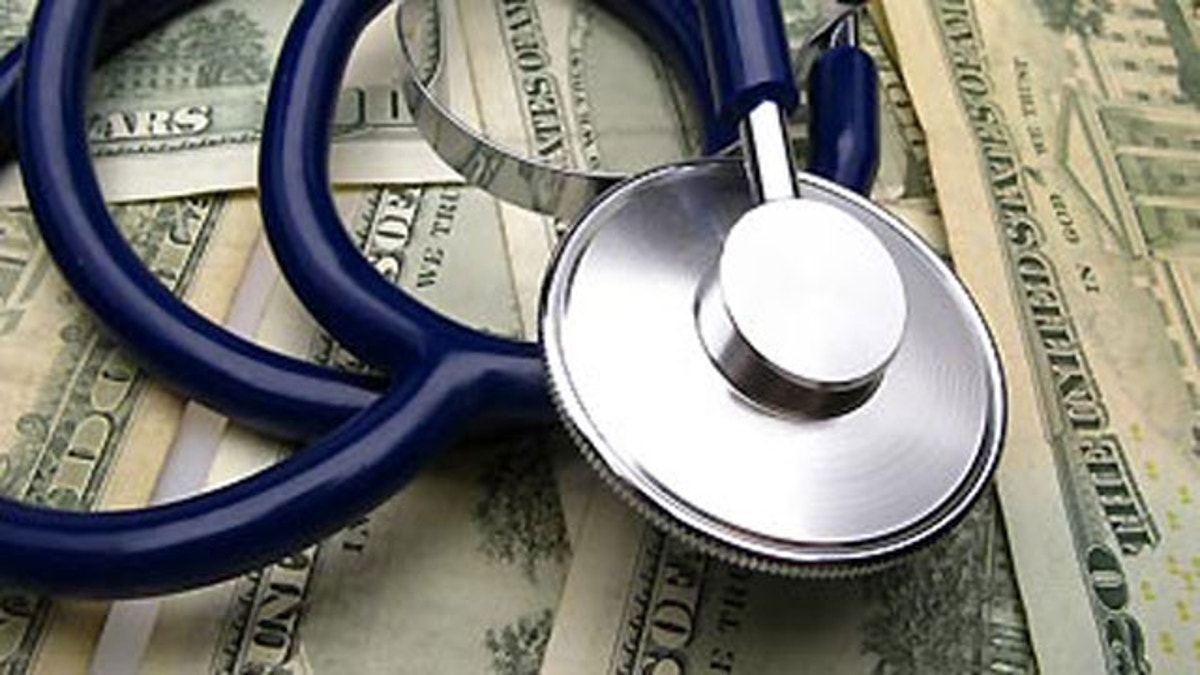 As enrollment in ObamaCare begins, physicians throughout the country are preparing to deal with an influx of newly insured patients – as well as the increased financial demands this will place on their practices.
While it will take a few years for doctors to fully determine how they will be affected by ObamaCare, some physicians are already anticipating the need to make major changes to the way they run their practices.
Dr. Sue Decotiis, a New York City internist who specializes in weight loss and hormonal treatments, is fearful that ObamaCare may make it financially impossible to continue the internal medicine side of her practice.
Decotiis says that if reimbursement rates under ObamaCare are too low, she may need to stop practicing internal medicine and instead focus only on the weight loss and hormonal-treatment facets of her practice, for which she receives direct payment from patients instead of reimbursements from insurance companies.
"If those reimbursement rates go way down, it might not be worth my while," Decotiis told FoxNews.com. "We have rent to pay, salaries, more administrative, my overhead will probably go up to do that. If I'm making less and overhead goes up I may have to say, 'I don't know if I can do this.'"
Meanwhile, physicians in rural areas of the country – who act as the primary health care providers for entire communities – will have to make adjustments as well.

One of the most immediate changes that physicians in these areas expect to see is an increase in patients seeking preventive health care – something many avoided when uninsured.
"A lot of patients that went down to emergency rooms won't be getting care in the emergency room anymore. We'll be doing more preventive care, more screening," Dr. Charles Cutler, a private practitioner in Norristown, Pa. and chair of the American College of Physicians, told FoxNews.com.
However, scheduling more routine check-ups and screenings may place a strain on already short-staffed practices in rural areas. As a result, some doctors are considering handing over some basic aspects of patient care and education to nurses, nurse practitioners, or physicians assistants in order to treat patients more efficiently.
Dr. Jason Marker, of Wyatt, Indiana, who sees 100 people a week and provides health care to about 2,000 people in his small community every year, is already looking to hire additional staff members in order to meet the increased needs in his community.
"With that will come additional overhead, but hopefully I will be able to balance that against volume changes in patient care," Marker, a member of the American Academy of Family Physicians Foundation, said. "There are risks, for sure, that it could be not a winning financial solution, but until you do it, you won't know for sure."
While bringing on new staff may help provide additional health care jobs, some doctors don't necessarily see this as a good move.
"Unfortunately a lot of physicians that don't believe they'll be able to branch out into fee-for- service care are getting more physician extenders such as physician assistants, nurse practitioners," Decotiis said. "People will have less contact with MDs, and the thing is these physician extenders have to be really well trained…you can get good ones and ones that are not as strong."
Rural areas throughout the country already face a shortage of primary care physicians and doctors like Marker fear that this problem might become exacerbated in coming years, as more patients have the means to seek regular care.
"We know definitively that health insurance coverage and access to a physician are what improve health care outcomes." Marker said. "We're about to get changes in coverage, but we don't have a ready way to say, 'Here's another million family doctors.' So there's a pipeline problem where it will be another five to 10 years where we are able to get the volume of doctors to take all these patients."
Marker said Congress will need to step up in order to help fix this problem.
"The big weak link is whether or not Congress is willing to put additional dollars into family medicine residential training," Marker said. "That's the current bottleneck in the training pipeline, is having residency slots. It doesn't do good to have residents interested if there aren't slots to do training."