Philadelphia girl with rare form of epilepsy gets paired with service dog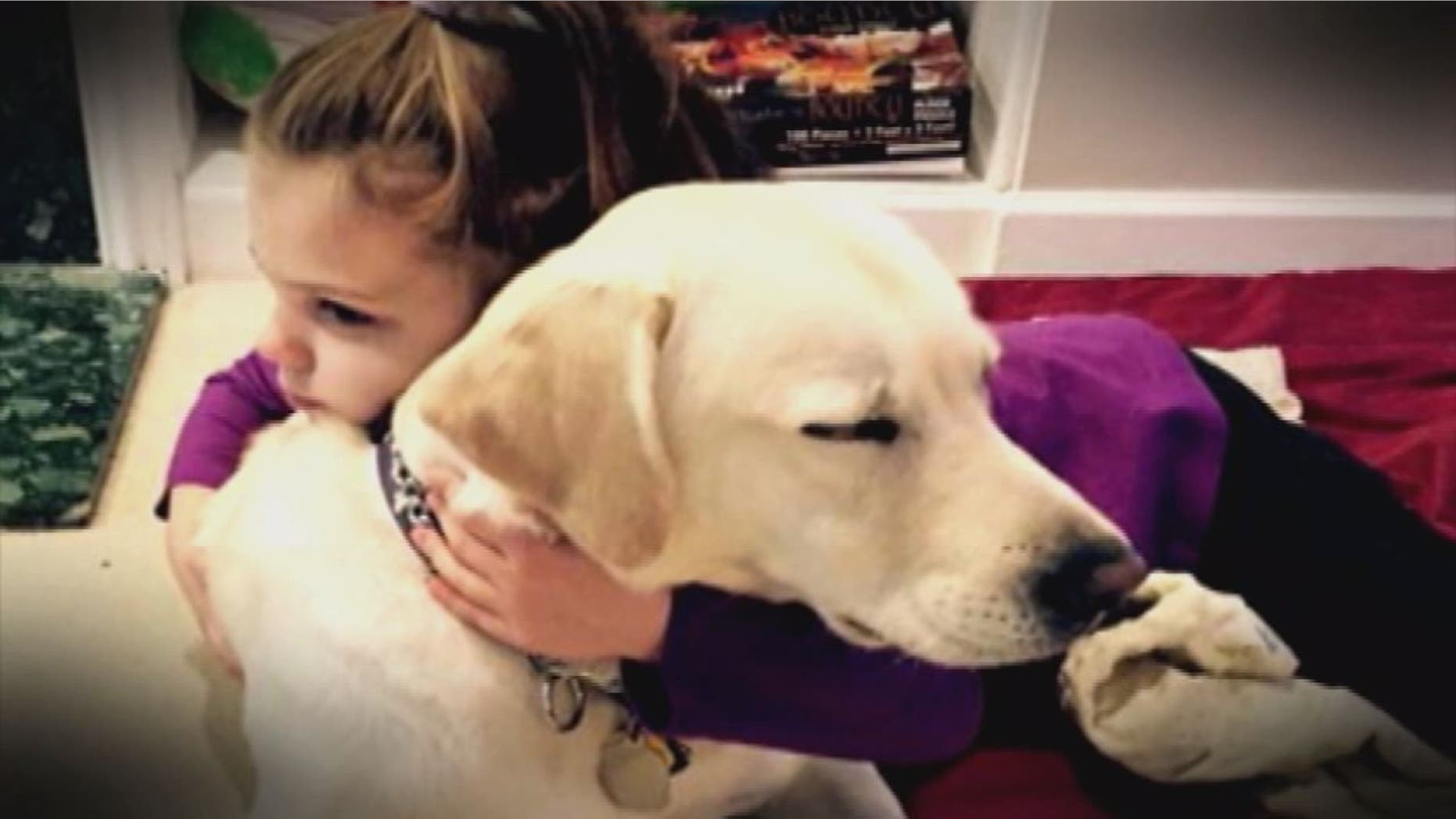 The family of a Philadelphia girl who suffers from a rare form of epilepsy credits her service dog with giving her a new sense of freedom and independence.
Kye Goering, 7, was paired with a Golden retriever named London in October. Just a few months later, London and Kye, who suffers from a form of epilepsy called Dravet syndrome, which causes severe seizures, developmental and speech delays and behavioral problems, are inseparable.
"Kye has an immense amount of independence by having London with her," Brad Goering, Kye's father told MyFoxPhilly.com.
"She has a tether strap, which is basically a leash that goes between London and Kye. That gives us, gives Kye the ability to walk alone. She doesn't have to be holding the hand of an adult all the time and she feels like she's walking London," he said.
London is trained to only bark when Kye is having a seizure, MyFoxPhilly.com reported. "London would be able to detect the chemical reaction that is occurring in Kye's body. She would be giving off a scent and London would be able to detect that chemical reaction and let us know," Brad said.
Kye had her first seizure when she was just five months old, and it lasted 35 minutes, MyFoxPhilly.com reported.
It took the family about 17 months to get a diagnosis, and Kye was placed on two anti-seizure medications that she takes several times a day.
Before London was brought into Kye's life, her parents would keep a video camera on her all night long as she had most of her seizures at night. With London sleeping in her bed, the dog provides a sense of peace for her parents.
The dog is also helping Kye to open up with her classmates and peers.
"It could actually help her speech by talking to the children about her dog, even if it's just saying, 'This is my London,'" Brad told MyFoxPhilly.com.
"I love London," Kye told MyFoxPhilly.com.