Performing CPR On A Lingerie Model? This Spanish Police Video's Got You Covered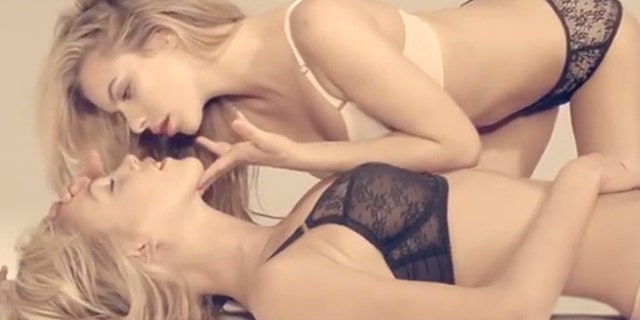 It's happened to everyone, hasn't it?
You come across a gorgeous, lingerie-clad model who isn't breathing and in need of resuscitation, yet you have no idea how to help this damsel in distress.
No fear. Police in Spain have released a "highly erotic" video to demonstrate the proper CPR and Heimlich maneuver techniques and featuring scantily clad models, pulsating electronic music and more sexually suggestive than your average Nicki Minaj video.
In one spot, two models perform CPR while clad in sexy lingerie, while in a second video, a man wearing only underwear performs the Heimlich maneuver on an equally undressed female model before she turns around to cuddle him.
While police in the northeastern Spanish city of Jaca only meant to make people "turn on" to proper first aid techniques, they didn't expect the uproar that has ensued.
Jaca's police chiefs are now under fire from a group of angry citizens who were invited to a CPR training course and shown the "super sexy" clips at its HQ on Monday. Police said they didn't expect an uproar over women in their undies and warned participants that the racy video would be shown at the session.
The police have also apologized for the videos, which were created to promote not only safe first responder techniques but also to promote the Fortnight lingerie brand.
"We apologize for showing these videos, which were inappropriate," a source told local newspaper Heraldo de Aragón. "The videos won't be used again."
Follow us on twitter.com/foxnewslatino
Like us at facebook.com/foxnewslatino