Patients say care is better during July influx of new surgeons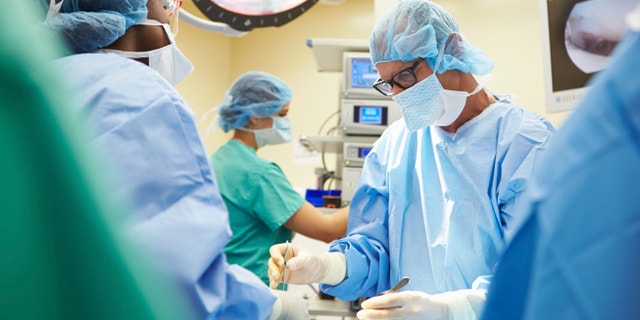 NEWYou can now listen to Fox News articles!
The quality of care doesn't suffer when surgeons-in-training are new at their jobs, according to a survey of patients hospitalized for surgery. In fact, the patients felt care was better during those periods.
Every July 1, newly graduated medical students start their first year of training as surgeons, and older surgical trainees are promoted to take on new responsibilities.
"Multiple studies have shown that obtaining care at academic medical centers in July is just as safe as any other month of the year," Dr. Cornelius Thiels of the Mayo Clinic in Rochester, Minnesota told Reuters Health by email.
But how do patients feel about the process?
"We wanted to ensure that patients were not only having the best outcomes during this yearly time of transition but also having the best experience with their care," Thiels said.
He and his colleagues surveyed 10,822 patients having various kinds of surgeries in 2013 or 2014, including 1,674 (15 percent) who were admitted to the hospital in July or August.
Overall patient quality wasn't lower during these times. In fact, "surgical patients had equal, and by some measures improved, perceptions of their care" in July and August, the authors reported.
The researchers tallied patients' responses to come up with an overall score, plus subscores for communication with physicians, pain management and communication about medicines, care transition and discharge information.
The global score and all subscores were similar between patients admitted in July or August compared with those admitted in any other month, the study team found.
They did see some seasonal variations, with better scores in July and August than in September/October or January/February.
Dr. Karl Bilimoria of Northwestern University in Chicago, who has studied the effect of surgical residents on patients but wasn't involved in the new research, told Reuters Health that in July and August, there may be more vigilance and extra staffing to make sure surgical residents receive supervision and patients receive the best care.
He's not sure, however, that the new results reflect teaching hospitals everywhere. "The survey only looks at a single institution and it's the Mayo Clinic," one of the best hospitals in the country, he said.
Patients who seek care at this hospital are highly motivated and will travel great distances to get there, he said - which means that how patients view care at the Mayo Clinic may not be the same as how they'd view care at a hospital in their neighborhood.