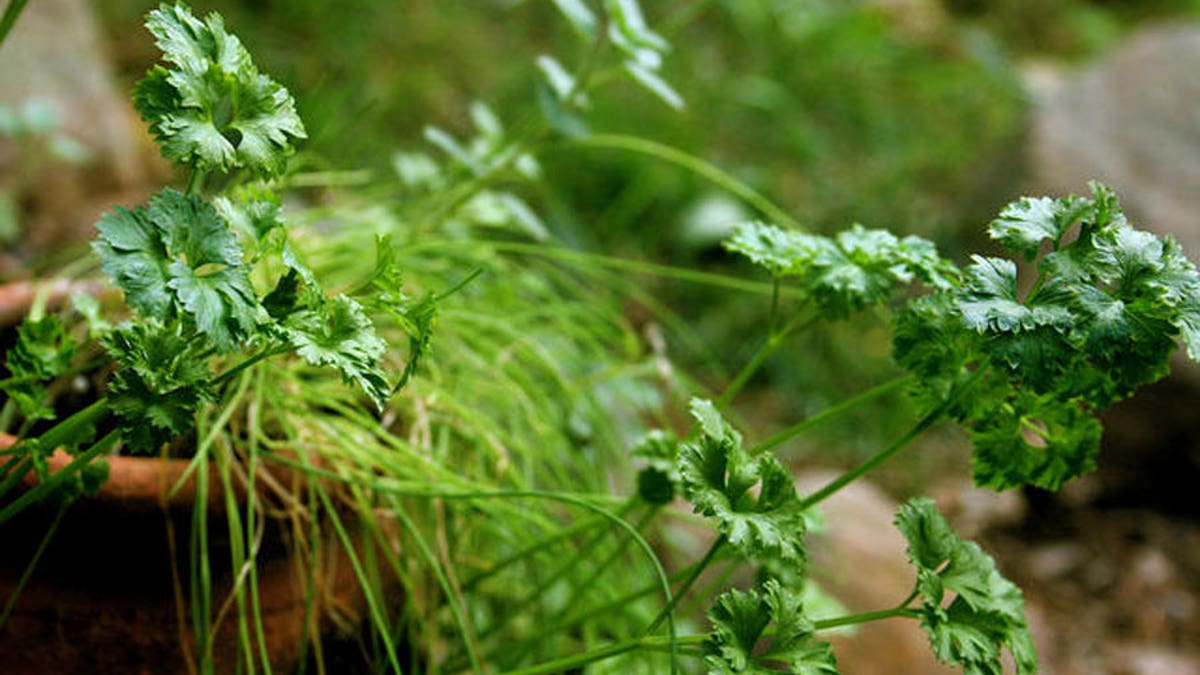 Parsley is usually found sprinkled on your dinner plate as a pretty garnish, but this popular herb can be used for a lot more than that. In fact, it could help stop certain breast cancer tumor cells from multiplying and growing, according to researchers at the University of Missouri.
In a new study, the researchers exposed rats – with a certain type of breast cancer – to a common compound called apigenin, which is found in parsley and in other plant products, including fruits and nuts.
They found the rats that were exposed to this compound developed fewer tumors, and in addition, experienced a "significant delay" in tumor formation compared to rats who were not exposed to the compound.
"It appears that keeping a minimal level of apigenin in the bloodstream is important to delay the onset of breast cancer that progresses in response to progestins such as medroxyprogesterone acetate (MPA)," Salman Hyder, the Zalk Endowed Professor in Tumor Angiogenesis and professor of biomedical sciences in the College of Veterinary Medicine and the Dalton Cardiovascular Research Center, said in a news release. "It's probably a good idea to eat a little parsley and some fruit every day to ensure the minimal amount. However, you can also find this compound in pill supplements in the health food section of many stores. Of course, you should always check with your doctor before making any major changes to your diet or lifestyle."
Apigenin is most prevalent in parsley and celery, but can also be found in apples, oranges, nuts and other plant products. However, Hyder said this compound is not absorbed into the bloodstream efficiently, so he believes further studies on humans is necessary to determine a specific dosage.
Researchers believe these findings could also impact women on certain hormone replacement therapies.
The study was published recently in Cancer Prevention Research.