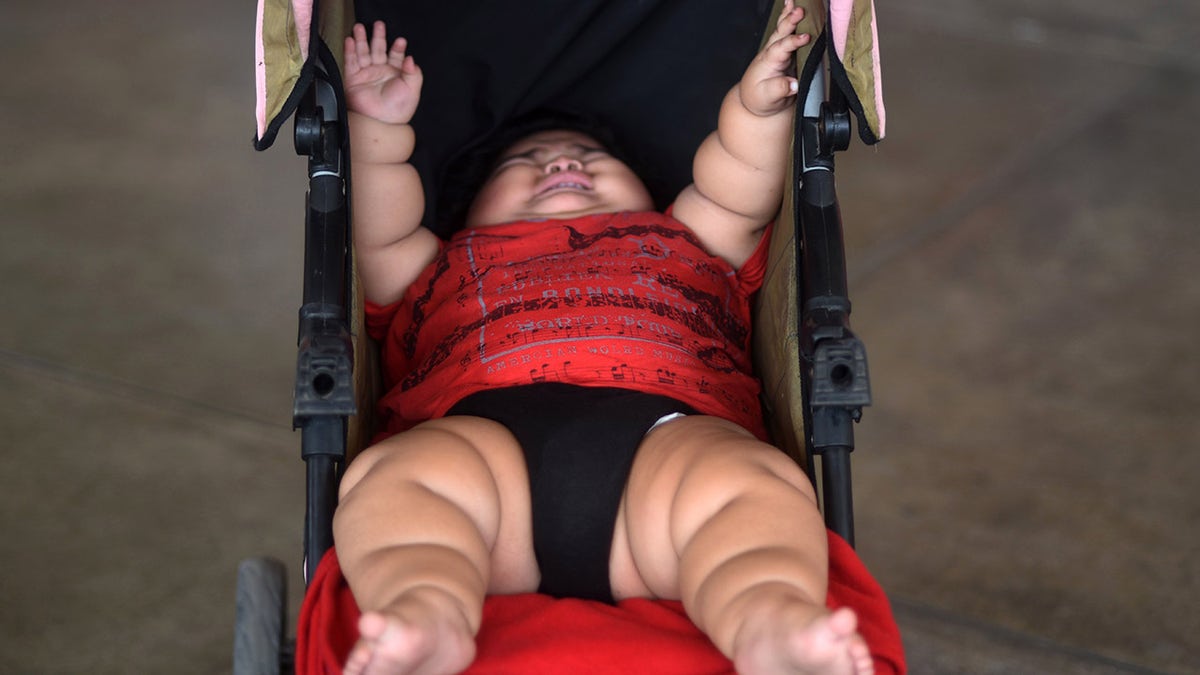 A 10-month-old boy who weighs as much as a typical 9-year-old child is potentially in danger of dying as his parents scramble to raise money for potential treatment. Luis Manuel Gonzales, who weighs around 62 lbs., is thought to have Prader-Willi syndrome, Metro.co.uk reported.
His parents fear that if the diagnosis is confirmed, they will not be able to afford the proper hormone treatments, causing their son's weight to continue to balloon with the potential to cause death. The genetic condition causes an insatiable appetite, which leads to chronic overeating and obesity. It can also cause intellectual impairment and learning disabilities, according to the U.S. National Library of Medicine.
WOMAN IN NEED OF SECOND DOUBLE-LUNG TRANSPLANT CELEBRATES DREAM WEDDING
The family, of Tecoman, Mexio, said Luis was born weighing about 8 lbs., and that they began noticing his rapid weight gain when he was about one month old. Initially, his mother suspected that it had to with him being breastfed.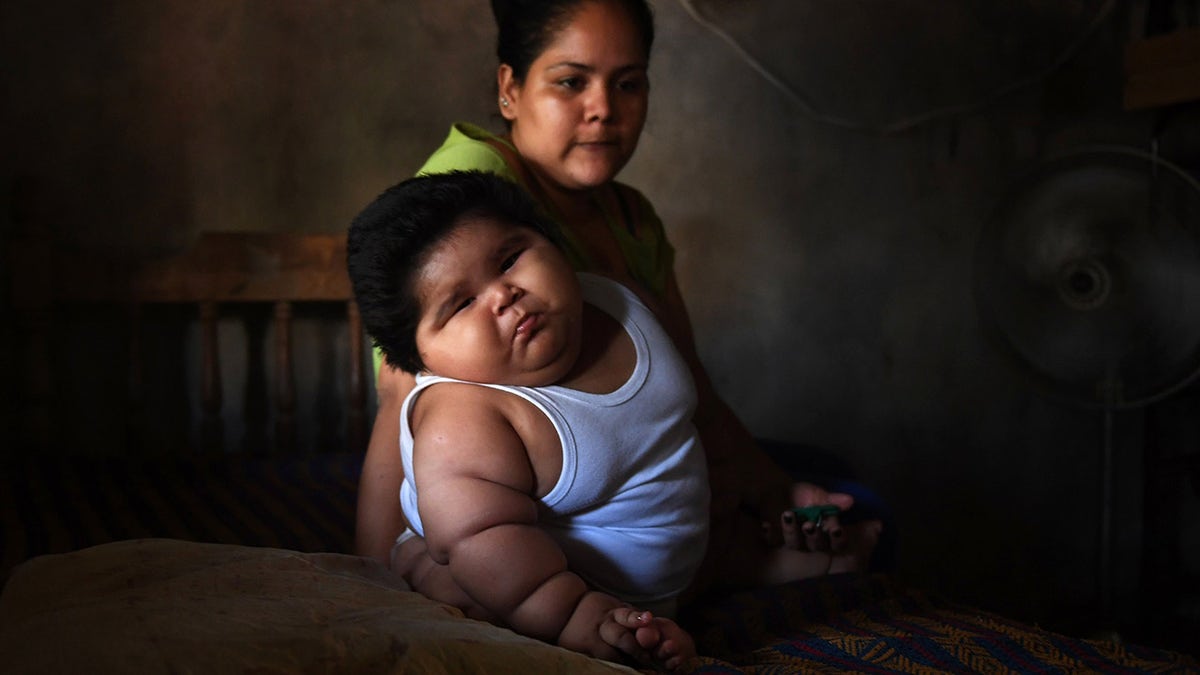 "After only one month we noticed that clothes did not fit him and we had to dress him in clothes for a 1-year-old, and even a 2-year-old," Isabel Pantoja, the baby's mother, told Metro.co.uk. "We saw our baby gain weight so fast. Sometimes he could not sleep because he felt like he was suffocating due to his weight."
Luis would be the first recorded case of Prader-Willi syndrome in the city, and his parents worry what it would mean for his future.
"In some cases, kids have died because of a heart attack due to being so overweight," Mario Gonzales, Luis' father, told the news outlet.