Parents give 5-year-old daughter visual bucket list after diagnosis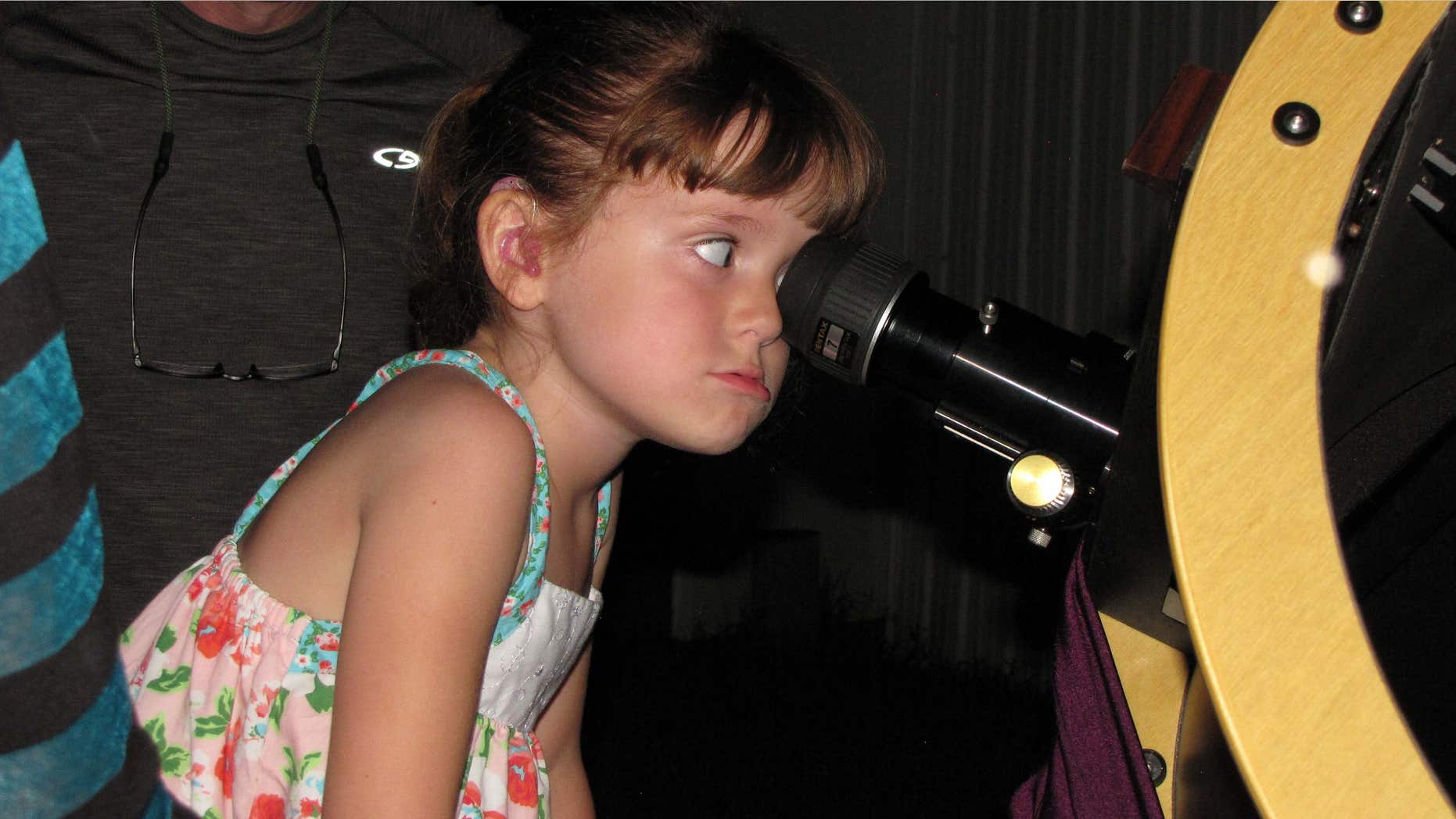 Parents of a 5-year-old girl in central Ohio created a visual bucket list for their daughter after it was learned she has a condition that will eventually cause her to go blind.
Elizabeth "Lizzy" Myers, of Bellville, was recently diagnosed with Usher syndrome type II, a rare genetic condition that causes hearing and progressive vision loss, and can result in blindness.
Her parents have between five and seven years to get her out and see things, particularly at night, her father Steve Myers told the Mansfield News Journal.
"Otherwise, it would be too late to do things like this (view the night sky) or catch lightning bugs," Steve said
The parents have not made Lizzie aware of her condition yet, but they plan on taking her to attractions like the Northern Lights, the Grand Canyon, Niagara Falls and Yellowstone. The list also includes looking at the night sky and sunsets on the beach.
The family visited the Warren Rupp Observatory in Ohio on Tuesday night and let her gaze at the moon and stars through a telescope.
Lizzy was diagnosed with bilateral hearing loss more than a year ago. Her doctor recommended testing for the seven most common types of hearing loss, which all came back negative. He then pushed for genetic testing, which the parents initially denied, trying to spare Lizzy from more poking and prodding.
But now they're grateful they went through with it.
"If they hadn't pushed us for genetic testing, we would never have known what's to come for Lizzy," Steve said. "Then it would have been too late."
The Myers hope their story encourages other parents to get their children tested.
"It was almost one of the biggest mistakes," Christine said. "I don't want another family to miss out on this."
The Associated Press contributed to this report.