Over 200K jogging strollers recalled after injuries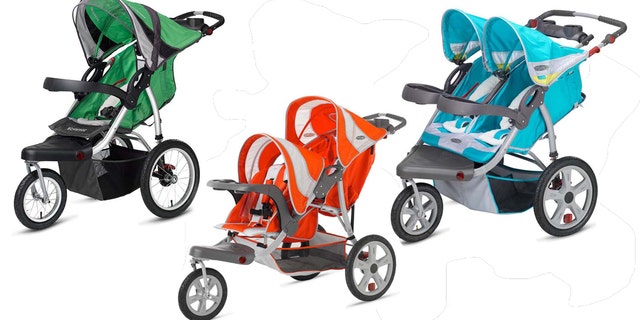 NEWYou can now listen to Fox News articles!
After 215 injuries were reported, more than 215,000 Schwinn and Instep jogging strollers have been recalled.
According to the Consumer Product Safety Commission (CPSC), the strollers' front wheel can become loose and detach, posing crash and fall hazards, Fox 13 reported.
The reported injuries included head injuries, sprains, lacerations, bumps, bruises and abrasions.
Recalled products were sold on Amazon.com, Target.com, Toys-R-Us.com, Walmart.com and other websites from January 2010 through June 2016. The list of affected strollers includes Instep Safari, Instep Grand Safari, Instep Flight, Schwinn Turismo and Schwinn Discover Single and Double Occupant Swivel jogging strollers with certain model numbers. Model numbers can be found on the inside of the metal frame above the rear right wheel.
Consumers with the recalled strollers should immediately cease use and contact Pacific Cycle for a front wheel repair kit. Pacific Cycle can be contacted at 877-564-2261 from 8 a.m. to 5 p.m. CT, Monday through Friday, or online at www.pacific-cycle.com, www.instep.net or www.schwinnbikes.com.