Over 200 Cuban Doctors Arrive To Help Brazil's Poor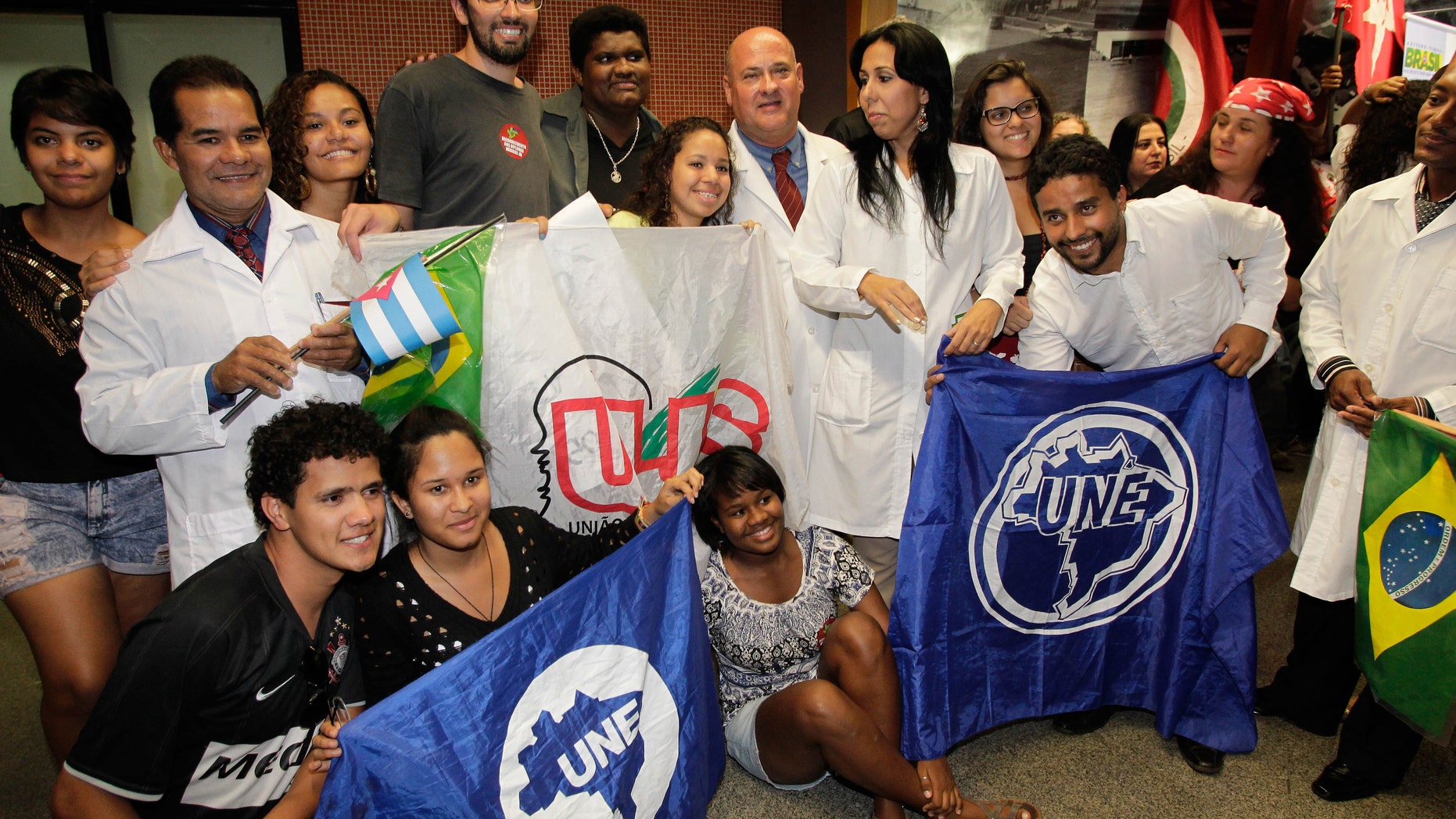 Brazil has enlisted the help of over 200 Cuban doctors to work in impoverished areas where physicians and medical services are scarce.
Health Ministry press officer Ed Ruas said 206 Cuban doctors arrived Saturday in the city of Recife to take a connecting flight to Brasilia, the capital.
He said another 194 Cuban doctors are to arrive on Sunday in the city of Salvador. The 400 are the first of an expected 4,000 physicians from the communist-run island who will eventually work in Brazil.
About 250 doctors from other countries arrived in Brazil on Friday along with Brazilians who studied abroad. They and the Cubans are part of the "More Doctors" program to get more physicians working in underserved areas.
Foreign doctors in the program will receive the equivalent of $4,080 a month. In the case of the Cubans, Brazil will send their wages to Cuba's government through the Pan American Health Organization, and Havana will decide how much each doctor will receive.
All will have to spend their first three weeks in the country studying Brazil's public health system and Portuguese.
Brazilian medical associations strongly oppose the program. They say the Cubans are undertrained and that plenty of Brazilian doctors would work in poorer areas if the government invested in decent public hospital infrastructure and better wages.
But the government has said the foreign doctors are needed to fill immediate needs, and have highlighted Cuba's strong tradition of sending doctors around the globe to serve in poor areas.
"These are highly trained professionals specialized in family medicine who have already worked in other Portuguese-speaking countries," Health Minister Alexandre Padilla said in a statement posted Saturday on the ministry's website.
Based on reporting by The Associated Press.
Follow us on twitter.com/foxnewslatino
Like us at facebook.com/foxnewslatino