Organization helps sick kids deal with 'missing out' on holidays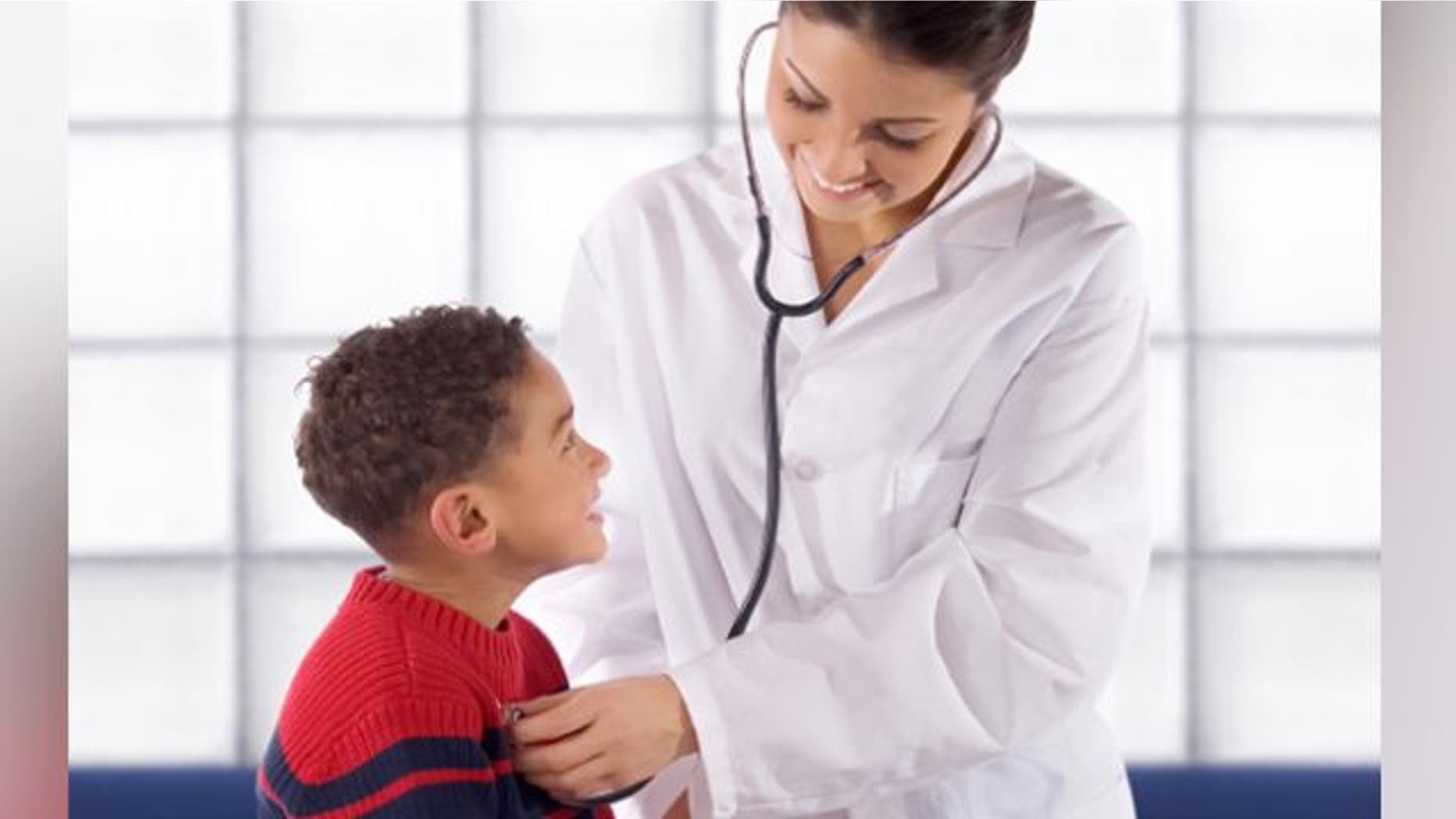 The fast approaching holiday season has children getting ready for school performances, parties and trips to department stores to deliver letters to Santa. But for thousands of children who spend this season in the hospital battling serious illnesses, the most wonderful time of the year can be just the opposite.
According to the Centers for Disease Control and Prevention, the percentage of U.S. children and adolescents with a chronic health condition increased from 1.8 percent in the 1960s to more than 25 percent in 2007. Some of these conditions include forms of cancer, renal disease, cystic fibrosis, cerebral palsy, epilepsy and heart disease.
Sheri Sobrato Brisson of Atherton, California, knows first hand what it's like to spend time in the hospital. As a child, she went through numerous surgeries and health complications, and battled brain cancer as a young adult. Her experiences inspired her to help children deal with serious medical issues.
"I was very familiar with what it is like to be in the hospital, but because of the volunteers it was a heartwarming experience," Brisson told FoxNews.com. "That's where I found out that I wanted to do that with my life."
Brisson, 52, manager of Resonance House Publishing, counselor and author, began traveling the country this fall making sure kids in hospitals get the socio-psychological support they need, with her non-profit foundation project and book, "Digging Deep:  A Journal for Young People Facing Health Challenges."
"Digging Deep" uses journaling tools to empower and encourage kids to deal with feelings about their health challenges - that are otherwise difficult to talk about.
"Kids have things they want to talk about and feelings they want to share, and their parents may not be able to do that with them because they don't want to rock the boat," she said. "And the kids don't bring it up because they don't want to make it harder on their parents."
Brisson said in her experience working with sick children, feelings of isolation and anger escalate during the holiday season.
"Missing out and isolation is a big problem for these kids," she said. "Other kids might be worrying about homework, and sports, but when you are a kid with a health issue, these are no longer your problems, especially around the holidays."
When children don't know how to deal with feelings of anger and sadness, Brisson said the effects could lead to withdrawal, bullying, pushing others away and even physically lashing out.
Studies show adults with illnesses who journal fare better emotionally and physically than those who don't. Brisson believes the "Digging Deep" project will show the same results in children.
"Kids who journal can find out they have the answers inside themselves and discover how they are feeling," she said. "We found even with kids who journal many years after diagnosis, it helps. They should have the same chance to heal emotionally."
Since Digging Deep started circulation last year, it has already been implemented in 30 percent of children's hospitals nationally. The project partners with hospitals to make sure the book program is always free kids and their families.
"Kids in the hospital are getting poked, prodded and being told what to do," she said. "They don't have a lot of decisions to make themselves, but this is something proactive they can take control of. They feel better after doing it."
For more information, visit DiggingDeep.org.