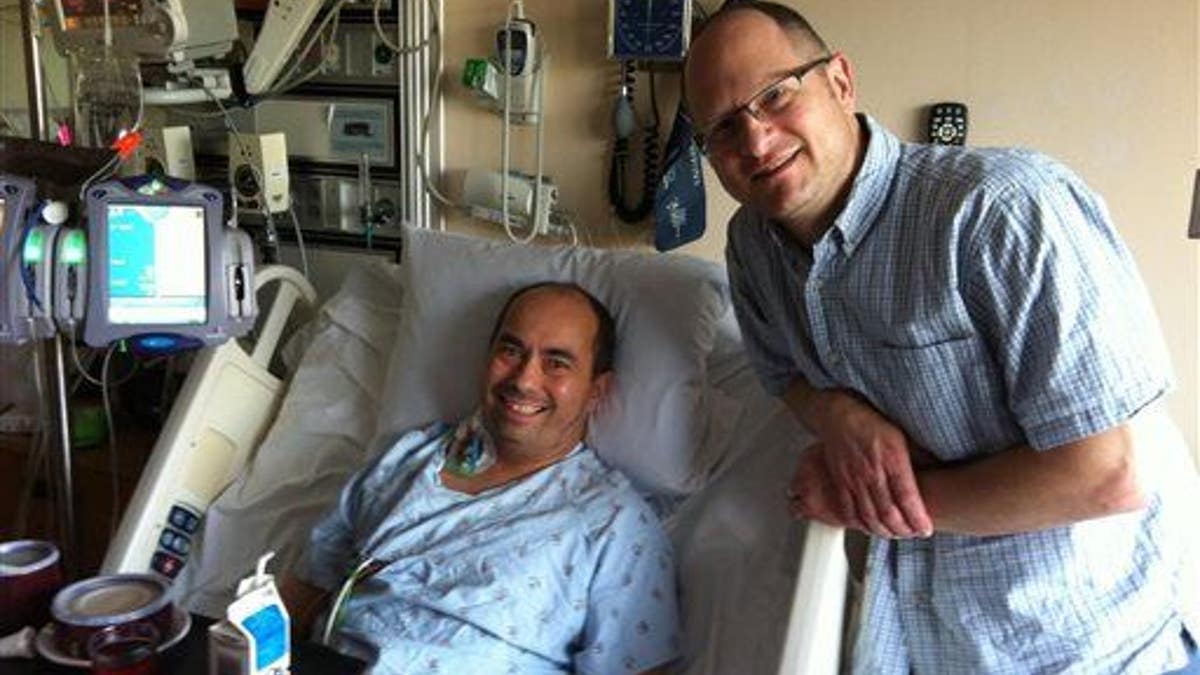 Organ donors added 2,270,859 years to the lives of American transplant recipients over 25 years—a "stellar accomplishment," experts say in a study published Wednesday in JAMA Surgery.
They arrived at the figure after identifying 533,329 patients who received at least one donated organ between Sept. 1, 1987, and Dec. 31, 2012. They then compared that group to another 579,506 patients who were put on an organ waiting list but didn't receive one to determine the transplants' effect on lifespan, the Los Angeles Times reports.
According to their calculations, people who had kidney transplants lived 1,372,969 extra years, liver recipients lived 465,296 extra years, and heart recipients lived 269,715 extra years.
An average of 4.3 years were added to a life per transplant. In terms of specific surgeries, heart transplants gave patients an extra 4.9 years on average, while pancreas recipients averaged 2.6 extra years.
The study shows many surgeries, including kidney transplants, are actually "lifesaving," rather than "life-enhancing," experts say. However, as 52% of those who needed organs went without over those 25 years, "organ donation must increase" in order "to do even more good for humankind in the future," researchers say, per Medical Daily.
About 123,000 Americans are now waiting for organ transplants. Some of the 102,000 who need kidneys could be helped by living donors, though lost wages and other donor-related costs (average: $5,000) can be a deterrent for potential donors, Reuters reports.
(A recent study found that kidney donors have brains "built for compassion.")
This article originally appeared on Newser: What Organ Donors Have Given America: 2.2M Years
More From Newser