Ohio nurse who lied about terminal cancer diagnosis gets prison time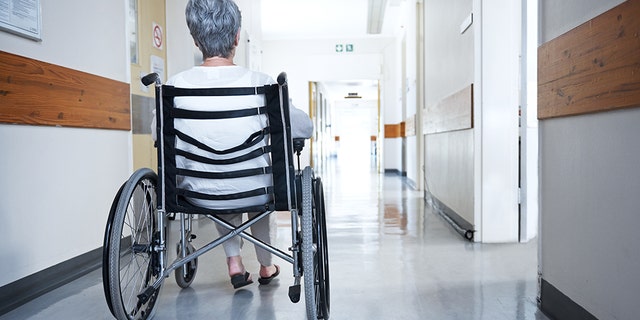 A nurse in Ohio who lied to her friends and coworkers about a terminal lung cancer diagnosis, receiving paid leave and thousands of dollars in cash and gifts in response, is going to prison.
Tawni Fuller, a former nurse anesthetist at Ohio State University, was sentenced Monday to two years in prison, three years on probation and was ordered to pay $47,000 in restitution, The Columbus Dispatch reported.
MOM BATTLING CANCER WHILE PREGNANT WITH TWINS FINDS BONE MARROW DONOR MATCH
The sentencing comes after the 34-year-old pleaded guilty in October to theft and telecommunications fraud.
"It's just like nothing I've ever heard in all the years I've been doing this," Delaware County Common Pleas Judge Everett Krueger reportedly said at the hearing.
Fuller's lie was revealed in August 2016 after she told friends and coworkers who showered her with sympathy and gifts she was cancer free — a "miraculous" recovery that "boggled" doctors, she claimed in a series of text messages at the time, according to The Columbus Dispatch.
"I was suffering — so stuck and lost that I couldn't get out," Fuller said in an apology at her sentencing. "I never wanted to hurt any of you."
But many of those who testified against Fuller felt angry and duped. One woman, Tina Dalzell, recalled a time Fuller reportedly claimed to see Dalzell's deceased husband in the afterlife during a "near-death" experience while she lied about being ill.
"Only a cruel, narcissistic person could watch me go through such pain and suffering," Dalzell said. "I am offended and disgusted that she mocked cancer patients."
Another, Heather Gschnell, said Fuller was "cunning — a mastermind."
MAN'S 'BEER BELLY' WAS ACTUALLY 77-POUND TUMOR
Fuller would often appear in front of coworkers wearing a headscarf and using a cane or walker as well, according to the publication.
"It's almost evil what I heard today. It's just plain evil," Judge Krueger added.