Officials Say New 'Alcoholic Soda' Targets Teens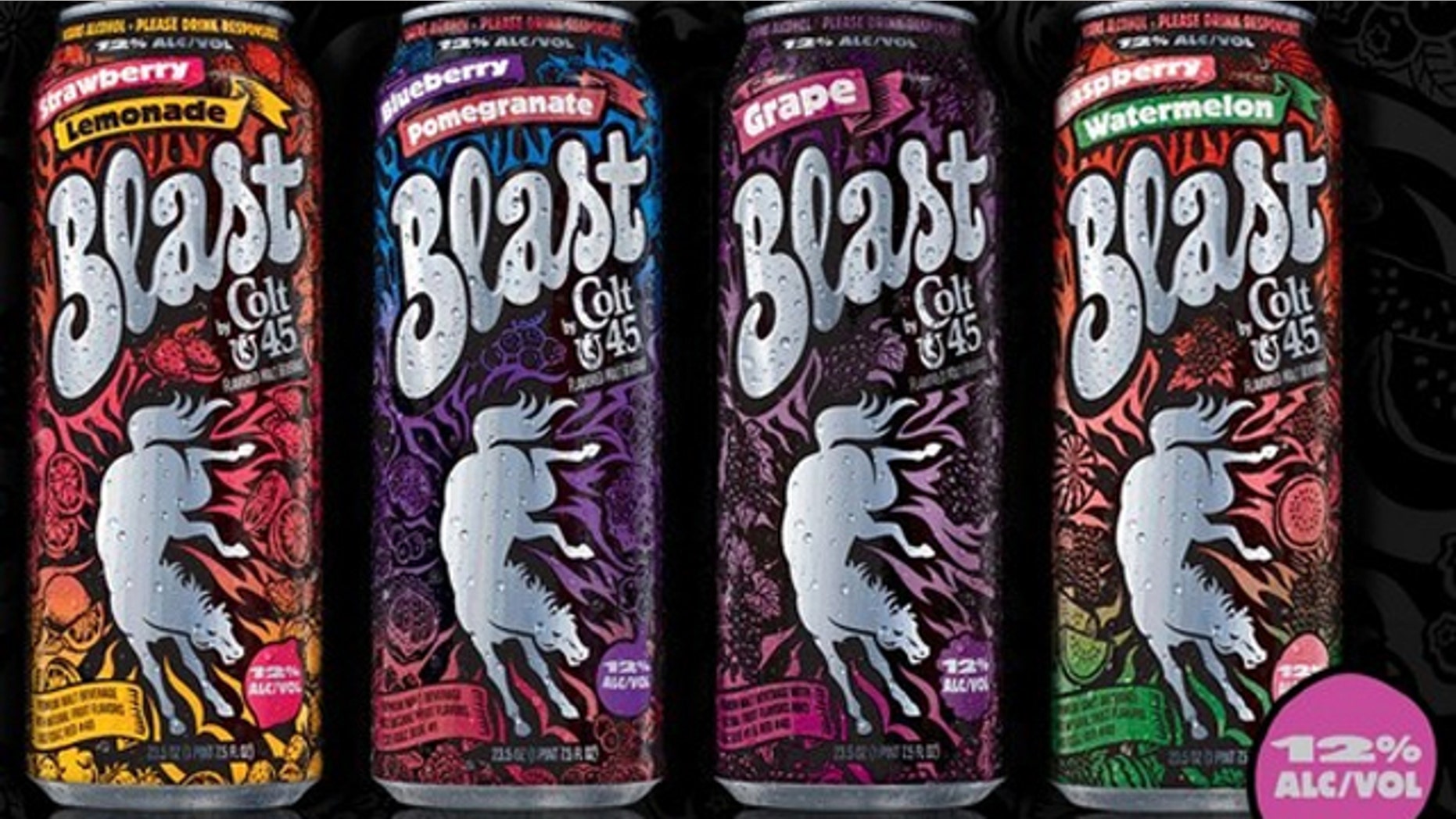 Move over, Four Loko—the next big thing in fruity alcohol concoctions is here from the makers of Colt 45. And it's nothing like what your father used to drink.
According to their website, Blast is a "premium malt beverage with natural fruit flavors and a kick that is uniquely Colt 45." Some consumers are already calling it alcoholic soda, or "alcopop."
The "kick" part is that each 23.5 ounce can contains 12 percent alcohol—the same as four beers.
Rapper Snoop Dogg has signed on to promote the drink, even starring in an online music video for the brand.
The new drink comes in an effort to revamp the brand to appeal to a younger crowd after declining sales in the past decade. But critics say the crowd they are targeting may be a little too young.
Like it's formerly caffeinated predecessor Four Loko, health and government officials complain that the sweet and fruity flavors, bright-colored trendy can and high alcohol content entice teens to drink underage.
In a press release, alcohol industry watchdog the Marin Institute called Blast a "binge-drinking threat to underage and young adult drinkers." It also said Snoop Dogg "appears to be the most irresponsible product ambassador that a brand could possibly pick."
Bruce Lee Livingston, executive director of the Marin Institute, said, "While the federal government was shutting down dangerous caffeinated alcohol, Pabst Brewing Company was cooking up "Blast"… racing to the bottom to harm youth." Livingston proposed that the drink be limited by allowing it to be purchased only one at a time.
The drink is also sold in 7-ounce bottles and comes in four flavors—strawberry lemonade, blueberry pomegranate, grape and raspberry watermelon. The website says consumers can "drink straight up, serve over ice, or mix to create your favorite cocktail."
Blast will join Mike's Hard Lemonade, Twisted Tea, Smirnoff Ice and Four Loko in the industry known as "progressive adult beverages," which grossed $959 million in 2010, according to the Wall Street Journal.
There is no doubt after all the press last year about Four Loko that Blast will stir up plenty of controversy – state representatives in Vermont are currently in the process of sponsoring a bill that would ban any flavored malt beverage over 12 ounces.
In defense, representatives from the makers of Blast said they are going to focus marketing of the product on drinking responsibly.
Inquires to Pabst Brewing Company were not returned.