Obesity Rates Hold Steady in the U.S. as Epidemic Continues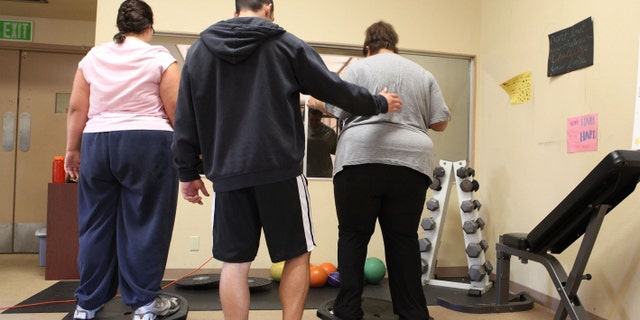 The obesity epidemic in the U.S. may not be getting worse. But it's also not getting better.
A new Gallup poll shows the national obesity rate in the U.S. held steady from 2011 to 2012, at 26 percent.
And while this number did not increase, obesity rates are still higher than they were in 2008.
Of all 50 states, just four saw a change in the rate of adult obesity.
But of these four, only Delaware saw a decrease in their obese population while the other three, New Jersey, Georgia, and North Carolina, saw their rates go up.
Obesity surpasses smoking and alcohol as a top health concern for Americans.
According to Gallup, nearly four in 10 U.S. adults say obesity is an extremely serious problem.
Known for having some of the fittest people in the nation, Colorado is the sole state in the country which can boast that less than 20 percent of their adult population is obese.
West Virginia also held its title for a third year in a row for having the highest adult obesity rate in the U.S. Over 33 percent of West Virginia residents are obese, although it decreased by 2 percent last year.
The data was collected as part of the Gallup-Healthways Well-Being Index, which calculated respondents' Body Mass Index (BMI) scores based on their self-reports. A BMI of 30 or higher is classified as obese.
Southern and Midwestern states have some of the highest obesity rate in the country while Western and Northeastern states have the lowest.
Not so coincidentally, the rates of diabetes and high blood pressure follow a similar geographic pattern to obesity.
Follow us on twitter.com/foxnewslatino
Like us at facebook.com/foxnewslatino