Obesity 'as bad as cigarette smoking' for life expectancy, study says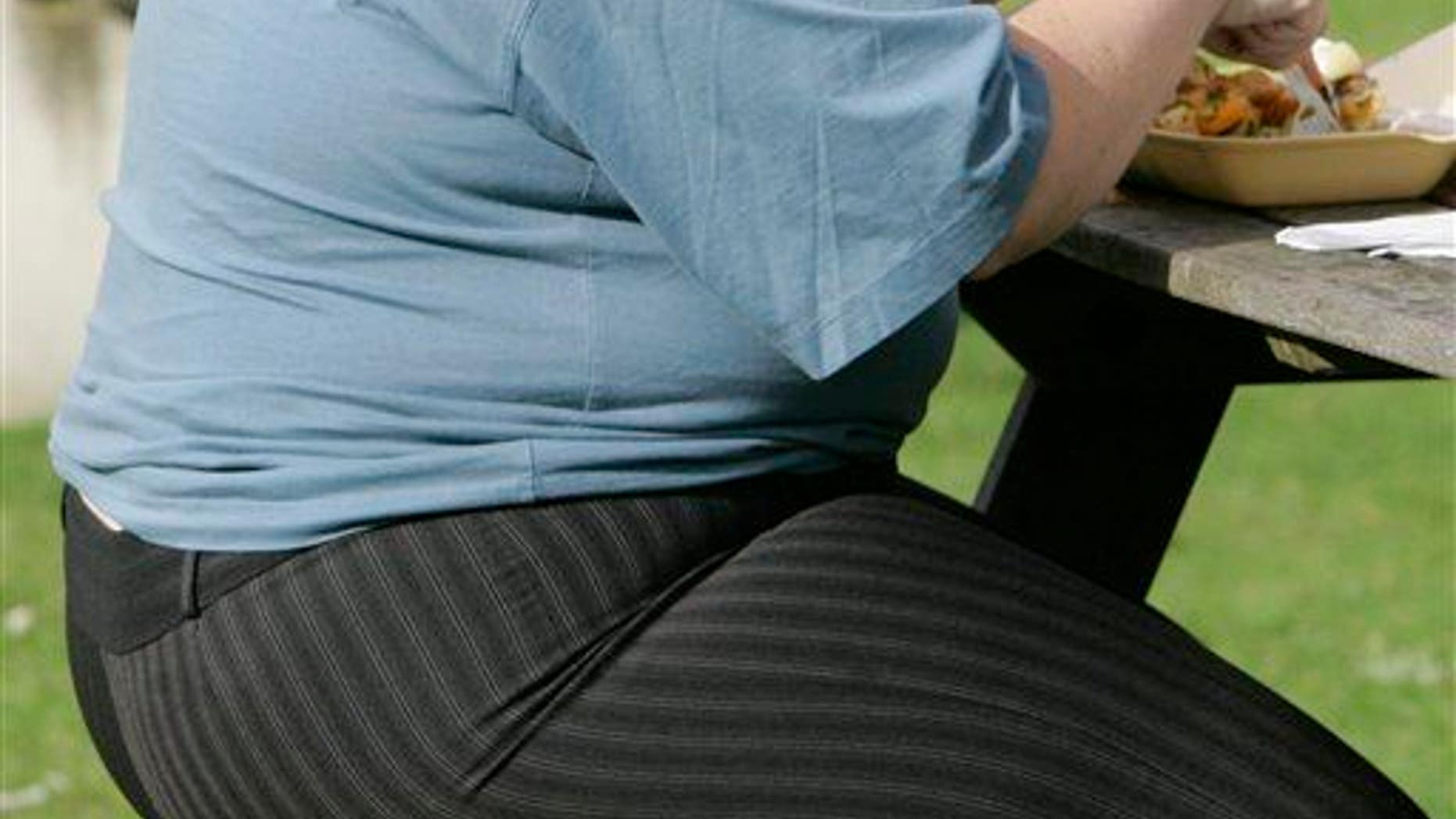 If you haven't yet grasped the danger of obesity, Canadian researchers have attempted to quantify it: Being obese can slash as many as eight years off your life—and leave you in ill health for up to 19 years before that death.
Researchers compiled data from roughly 4,000 people of varying body weights, then created a computer model that estimates the risk of developing diabetes and cardiovascular disease and assesses how weight affects life expectancy.
They found that severely obese men between 20 and 39 years of age lost 8.4 years of life compared to their healthy-weight counterparts. Women lost 6.1 years, the BBC reports.
Further, those men experienced 18.8 more years of ill heath; the figure for women was 19.1. Obese people could lose up to six years and people who are overweight could lose up to three years, per findings published in the Lancet Diabetes and Endocrinology.
The younger the individual the worse the potential impact: Those in their 60s and 70s who are severely obese were found to have lost one year, but dealt with 7 more years of ill health.
"In terms of life-expectancy, we feel being overweight is as bad as cigarette smoking," says lead author Dr. Steven Grover in a press release. He next wants to personalize the findings: "What may be interesting for patients are the 'what if?' questions. What if they lose 10 to 15 pounds? Or, what if they are more active? How will this change the numbers?" (Read why you'll probably weigh less today than on Monday.)
This article originally appeared on Newser: Obesity Can Knock 8 Years Off Your Life
More From Newser