Obese seniors live more of their golden years with heart disease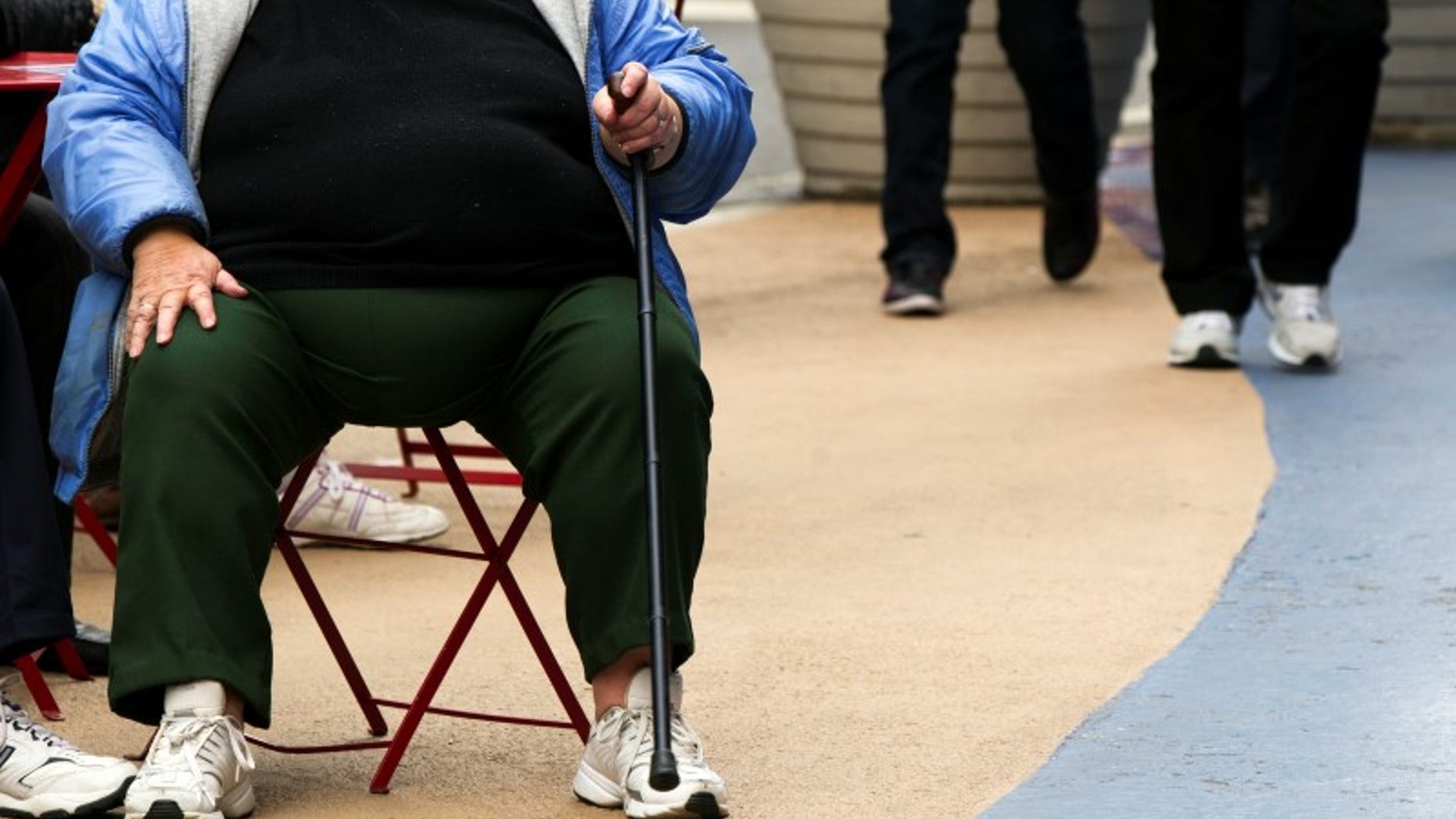 - Seniors who are obese may live just as long as their thinner peers, but they are more likely to develop heart disease and to get it slightly earlier in life, a Dutch study finds.
"Obesity is associated with higher mortality among younger and middle-aged individuals. However, among older adults, this association is not present," said Dr. David Grabowski, a professor of healthcare policy at Harvard Medical School in Boston who was not involved in the study.
Even if obese people's lifespans are not shortened, however, heart disease may take a serious toll on their lives, said lead study author Dr. Klodian Dhana by email.
"Cardiovascular disease affects people's quality of life," said Dr. Dhana, of the Erasmus Medical Center in Rotterdam.
According to the World Health Organization, heart disease is the leading cause of death worldwide.
To examine the links between obesity, heart disease and lifespan, the study team collected data on 6,636 men and women aged 55 years and older as part of the larger Rotterdam study in the Netherlands.
The participants were first examined between 1990 and 1993 with regular follow-ups over 12 years. The researchers collected data on height and weight to determine each individual's body mass index (BMI) and grouped people as either normal weight, overweight or obese.
The research team also collected data on whether the subjects suffered from heart disease and how long they lived with or without the condition.
Overall, there were 1,035 cases of heart disease, representing 19 percent of participants, according to the June 14 report in the International Journal of Obesity.
There were 1,902 deaths over the 12 years of follow-up, representing 29 percent of the sample. Of these deaths, just over one third were due to heart disease.
Obese men and women were both around 50 percent more likely to develop heart disease than normal weight participants.
And overweight or obese people without heart disease were no more likely to die than their normal weight counterparts.
Among men with heart disease, being obese was tied to a 33 percent lower risk of dying, though the same was not true for women. Obese and normal weight women with heart disease were equally likely to die during the study period.
Overall, being overweight or obese did not have an effect on how long people lived. But obesity was linked to 2.6 fewer years without heart disease for men and 1.9 fewer disease-free years for women.
"The prevalence of obesity has been increasing for all ages, including older adults," said Dr. Grabowski, adding that weight loss has been linked to a lower risk of heart disease for obese adults.
Heart disease can be difficult to live with, Dr. Grabowski said by email. "An older person with heart disease would be more likely to experience fatigue, shortness of breath and swollen legs, leading to less mobility and a lower quality-of-life."
Dr. Dhana added that people with heart disease often have to take multiple medications, which can have their own negative side effects.
"Reducing obesity is fundamental, therefore, we suggest taking actions by engaging to healthy lifestyle such as healthy diet and adequate physical activity," Dr. Dhana said.