NYC authorities seize nearly 200 pounds of fentanyl worth $30 million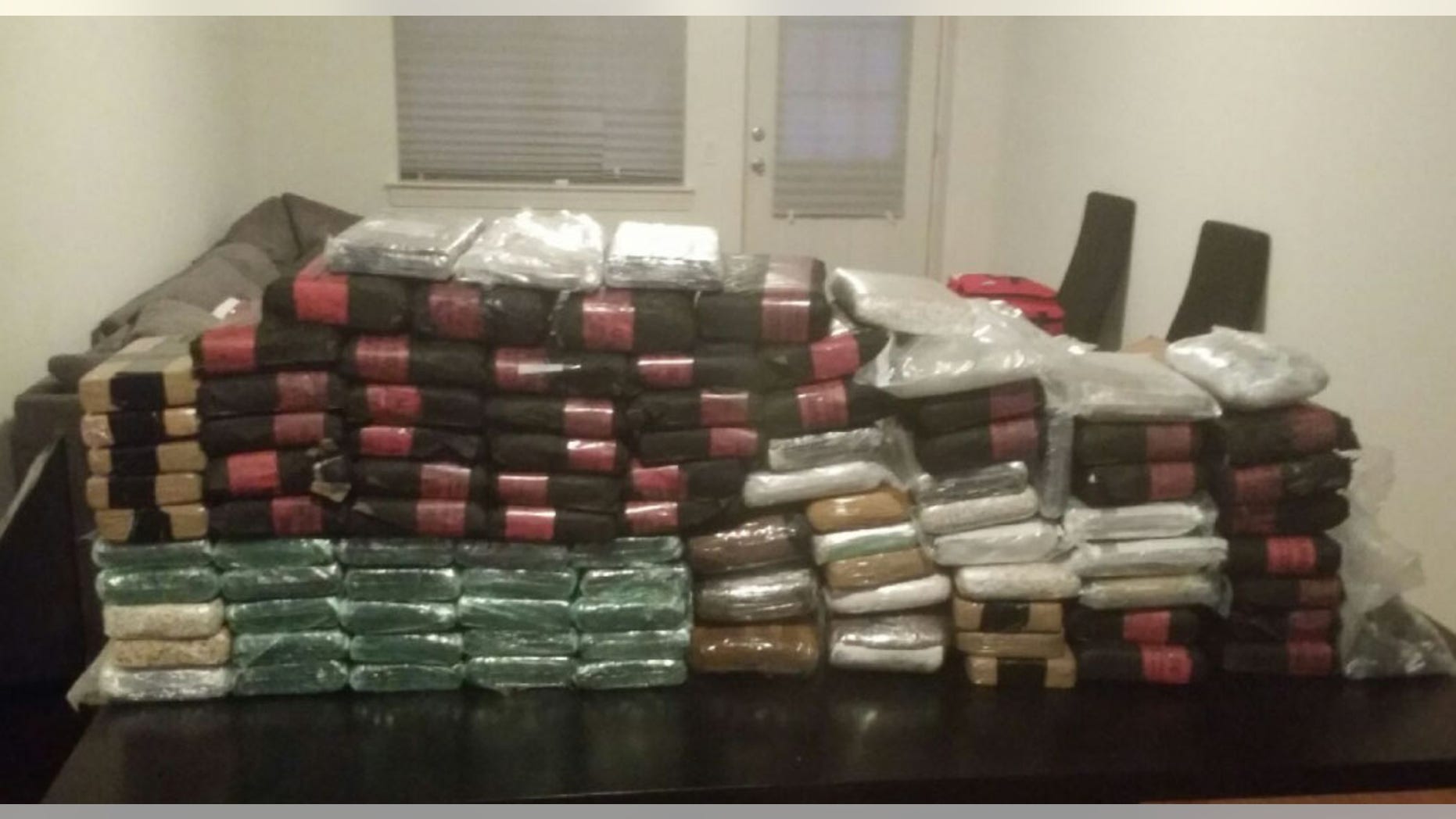 New York City authorities seized almost 200 pounds of fentanyl in two stings, one of which was the largest bust in the city's history.
The New York City Police Department and Drug Enforcement Agency (DEA) agents carried out the two stings in August and September, WNBC reported.
In the first bust, on Aug. 1, federal agents collected more than 140 pounds of fentanyl, the most ever for the city. Agents said they saw two men, Rogelio Alvardo-Robles and Blanca Flores-Soli collect a package thought to be cocaine at a Walmart store in Manahawkin, NJ. The authorities followed the men to an apartment in the Queens neighborhood of Kew Gardens, where the alleged drugs were transported.
COLLEGE FOOTBALLER DIES AFTER COMPLAINING OF ILLNESS FOLLOWING GAME 
Authorities received a search warrant for the residence and discovered fentanyl and fentanyl-laced heroin. The collection of seized drugs was enough to kill 32 million people from overdoses, authorities said.
The second bust was conducted on Sept. 5, authorities snatched 53 pounds of fentanyl-laced heroin and two pounds of fentanyl in the Bronx. DEA agents and detectives observed Edwin Guzman and Manuel Rivera-Santana receiving a duffel bag from a truck before they transported to Manhattan.
Alvarado-Robles, Flores-Soli, Guzman and Rivera-Santana could each face criminal drug possession charges. Guzman and Rivera-Santana may also face conspiracy counts.
The drugs had a street value of $30 million, prosecutors said. The massive sting comes as deaths due to overdoses reached an all-time high in New York City, Bridget G. Brenna, New York City's special narcotics prosecutors, told WNBC.
MAIL CARRIER BATTLING CANCER DELIVERS HOPE TO FELLOW PATIENT ON HER ROUTE 
"The sheer volume of fentanyl pouring into the city is shocking," she said. "It's not only killing a record number of people in New York City, but the city is used as a hub of regional distribution for a lethal substance that is taking thousands of lives throughout the Northeast."
In 2015, more than 52,000 people across the U.S. died from drug overdoses and nearly two-thirds of those were due to opioids including fentanyl, The Associated Press reported.