Novel vision-saving surgery helped Olympic bobsledder Steven Holcomb realize his dreams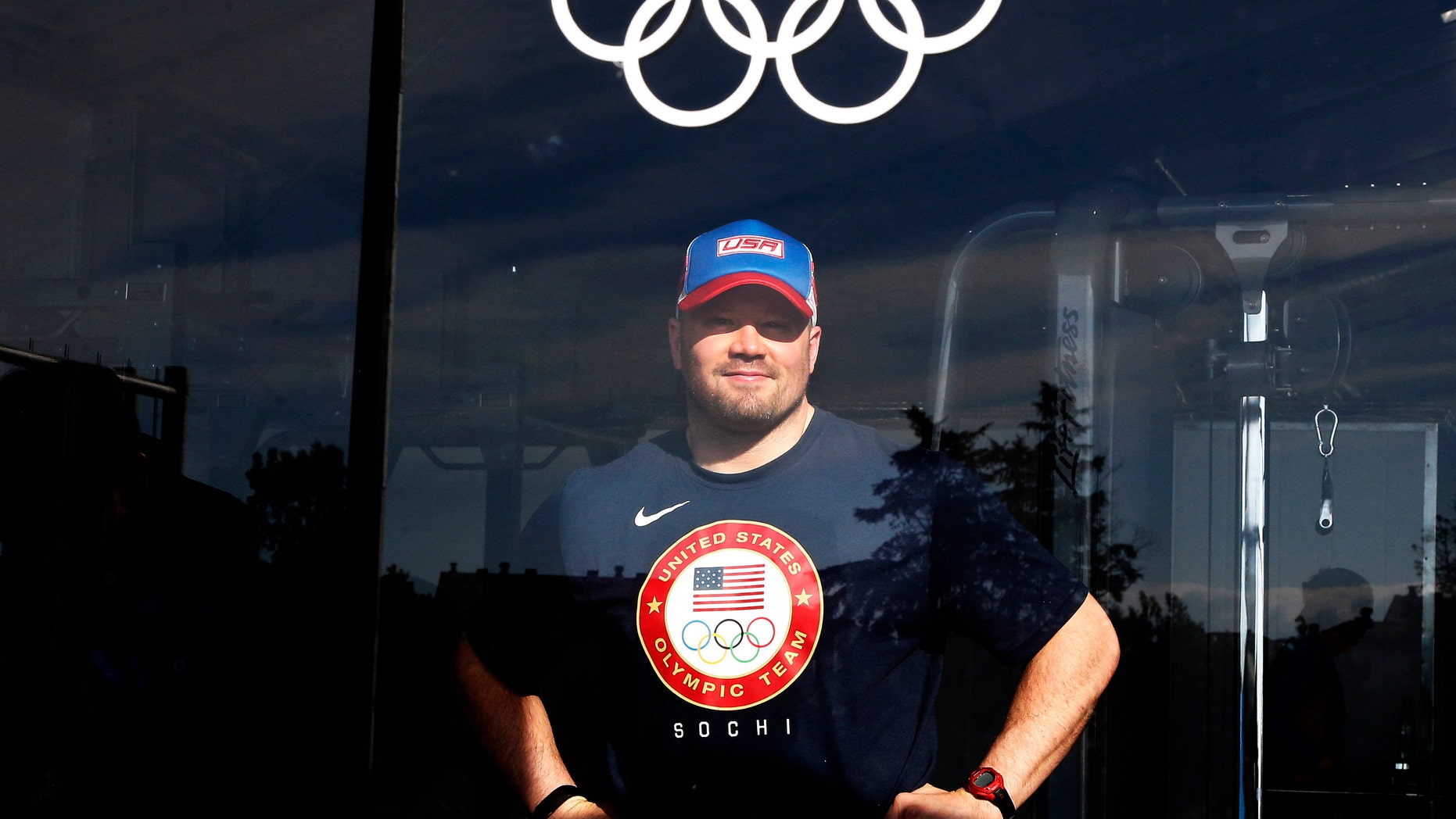 Olympian Steven Holcomb led the U.S. bobsledding team to a bronze medal in the two-man bobsled competition on Tuesday – the country's first medal in the event since 1952. But Holcomb's feat would have been all-but impossible without the help of a life-changing surgery he underwent in 2007.
Over 10 years ago, just as his bobsledding career was beginning to take off, Holcomb received a devastating diagnosis. He had keratoconus, a degenerative eye condition characterized by a bulging of the cornea, which would slowly cause his vision to fail.
Though he was able to compete in the 2006 Winter Olympics in Torino, Italy, Holcomb's vision continued to worsen. By 2007, his eyesight was 20/500 – leaving him unable to read even the top line of a vision chart. In Holcomb's autobiography, But Now I See, he recalled swallowing 73 pills one night that year, in an attempt to take his life.
Luckily, Holcomb survived his suicide attempt. And soon after, he was introduced to Dr. Brian Boxer Wachler, an eye surgeon and the founder of the Boxer Wachler Vision Institute in Beverly Hills, Calif., who would go on to change Holcomb's life.
"He at that point was driving the bobsled by feel," Boxer Wachler told FoxNews.com. "They didn't make contacts strong enough for him anymore and he was concerned about the safety of his teammates because it's a dangerous sport – that he'd have a crash or something. He couldn't live with the guilt if he hurt one of his teammates because of his vision. And that's when he was at that crossroads in terms of whether or not to continue."
Though some people with keratoconus opt to undergo corneal transplants to save their vision, the surgery is invasive, painful and requires a long recovery period.
"Steven had been to about 12 other eye doctors and everybody told him, 'You're just going to have to have a corneal transplant,'" Boxer Wachler said. "And the problem is it takes a year to recover for each eye and being out of the sport for two years would mean essentially his career is over."
But Boxer Wachler presented Holcomb with another option: a novel procedure he had developed after years of research, originally called the C3-R. The C3-R involved coating patients' eyes with a special blend of vitamins, including riboflavin, to strengthen the collagen fibers of the cornea.
"That's the reason keratoconus develops, because of a weakening in the collagen fibers, which are like the steel beams in a skyscraper," Boxer Wachler said. "If [the collagen fibers] are strong, everything is great, but if they are weak the building will start tipping over, so it's [all about] strengthening the weak collagen fibers."
Holcomb was initially skeptical – for years he had been pointed towards corneal transplants – but eventually chose to undergo the C3-R, followed by a procedure to have vision-correcting contact lenses implanted in his eyes.
The 30-minute, in-office procedure requires almost no recovery time - and Holcomb immediately noticed improvements in his vision, according to Boxer Wachler.
"When he sat up, he could already instantly see better than he had seen in years," Boxer Wachler said. "And he's typical; these are successful procedures and from there he was able to come out of the sidelines and get back into bobsledding and start ascending up the mountain of success, reaching the ultimate pinnacle."
A year later, Holcomb won a gold medal in the four-man bobsled event at the 2008 Vancouver Olympics– the first medal in that event for the U.S. since 1948.
After the media attention surrounding his win, and the vision-saving surgery that helped him get to Vancouver, Boxer Wachler decided to rename the procedure – calling it the Holcomb C3-R. Since then, both he and Holcomb have sought to raise awareness about the Holcomb C3-R as an alternative to corneal transplants for people with keracotonus.
"We've been doing this procedure now for over 11 years and it has definitely stood the test of time," Boxer Wachler said. "It breaks my heart when patients say doctors don't tell them about this and they had to find it on their own, researching on the Internet."
Holcomb will go on to compete in the four-man bobsled competition later this week – where Boxer Wachler will be in attendance, cheering his patient towards another gold.