Northwestern fan who survived cancer with team's help pens inspiring note before NCAA tournament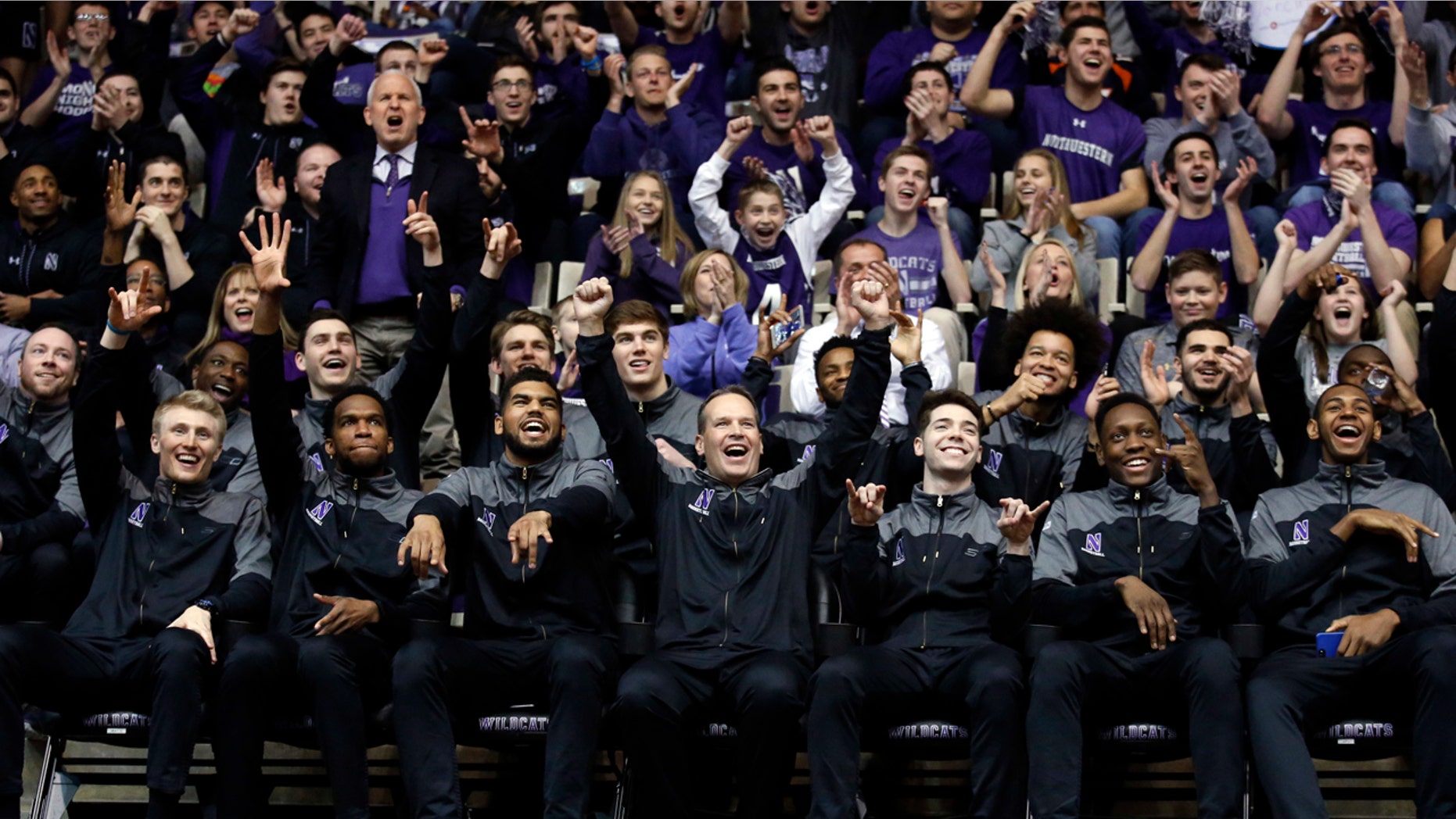 When Northwestern University takes the court on Thursday in the school's first NCAA tournament berth in history, longtime fan Frank Orlandino hopes his note tucked away in coach Chris Collin's bag will help inspire the team like it did for him during a recent bout with cancer.
Orlandino, a season ticket holder for 35 years, received a handwritten note from Collins that he said got him through his toughest days of radiation and depression while he battled prostate cancer, The Chicago Tribune reported.  It served as a personal reminder to "keep the fight!"
"I knew a little gesture like this would mean a lot to him," Bobby Baehr, the account executive who handles team ticket sales and arranged for Collins' note, told The Chicago Tribune. "Frank's the type of guy who needs something to look forward to, whether it's a football game or a basketball game. He was going through some hard times."
Orlandino won't make the trek to Salt Lake City to watch the Wildcats take on Vanderbilt University, but he was on hand for a Selection Sunday campus event, where he was able tell Collins his cancer was in remission and hand him a note of his own.
"Take this note. Put it in your luggage when you go," Orlandino told Collins, according to The Chicago Tribune. "Put it under the dirty socks so you know where you kept it, and the night before, if you are having trouble sleeping or having trouble getting an answer …. Hold it. Trust me. It energizes you. It brings sunshine in your life."
Collins reportedly plans to share the contents of the note with his team ahead of their tournament debut.
Orlandino, who did not attend Northwestern, but saw through campus construction as a pipe fitter and helped renovate team locker rooms, told The Chicago Tribune he plans to watch the game at home with his dog, Lady.