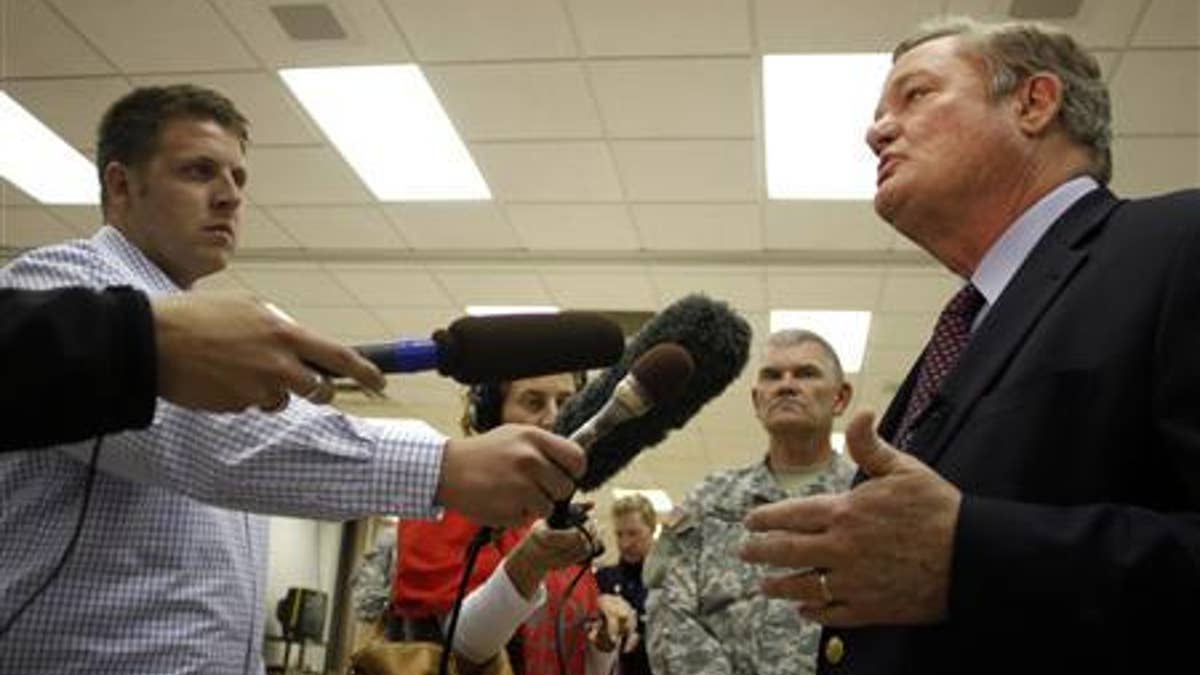 North Dakota's only clinic that offers abortion services is vowing to challenge the state's adoption of new restrictions that its backers say imperil its ability to operate.
The Red River Women's Clinic, which is tucked inside a downtown Fargo building that once housed one of the state's first beauty shops, is the only alternative for women seeking abortion services for hundreds of miles.
In late March, North Dakota became the first state to approve a ban on most abortions once a fetal heartbeat can be detected, about six weeks into pregnancy, and the first to ban abortions solely because of fetal genetic anomalies.

Governor Jack Dalrymple also approved new rules requiring physicians who perform abortions in North Dakota to have admitting privileges at a local hospital, a bill the clinic's lawyers say poses a particular threat to their facility.
Dalrymple said the constitutionality of the "heartbeat" measure was an open question, but called it a "legitimate" attempt by state lawmakers to discover the boundaries of Roe v. Wade. He told lawmakers to appropriate money to defend against potential lawsuits.
All three laws are to take effect August 1.
The clinic plans to file a lawsuit seeking to overturn the "heartbeat" ban and to work toward getting its doctors admitting privileges if that law stands, Director Tammi Kromenaker said.
"We'll do everything in our power to continue to serve the women of this area," Kromenaker said in an interview. "I don't see abortion going away anytime soon."
Kromenaker said she was confident the clinic could get a temporary injunction against the ban.
The clinic has three full-time employees and three doctors who travel from Minnesota and Colorado to serve patients from North Dakota, northwest Minnesota and South Dakota.
If Red River closes, or state restrictions on services force women to go elsewhere, the nearest clinics that perform abortions are about 250 miles to the southeast in the Twin Cities or to the south in Sioux Falls, South Dakota.
Women in western North Dakota already must drive several hours to get to clinics that offer abortion services. The drive from Williston, a center of the oil boom, to the nearest clinic in Billings, Montana, is more than 300 miles.
Challenge to Roe vs. Wade
The new North Dakota restrictions, as well as a ban approved in Arkansas on most abortions after 12 weeks of pregnancy, are new challenges to the U.S. Supreme Court ruling in Roe v. Wade that legalized the procedure in 1973.
Currently, no states have bans on most abortions before 18 weeks to 20 weeks into pregnancy. Several states have approved bans on most abortions after 20 weeks, based on disputed medical research that suggests a fetus can feel pain at that point.
Bill supporters in North Dakota said medical advancements since the Roe decision should not be ignored and that the decision itself was not set in stone.
"I've gotten so many emails every day - at least 100, I would say," state Senator Margaret Sitte said in an interview. "My constituents are very happy with this bill."
Sitte sponsored a proposal to amend the state constitution to define life as starting at conception. It will be put to voters in November 2014. Mississippi voters rejected a similar measure.
Sitte says she sees the new North Dakota abortion laws as pro-women.
"There are just so many consequences that society seems to ignore, and it's about time that those of us who really care about women start talking about what are the full ramifications for women," Sitte said.
Opponents, including the Center for Reproductive Rights, which represents the Red River clinic, and Planned Parenthood, say the measures violate the Supreme Court's rulings, which made abortion legal up to the point where a fetus can live on its own. They plan court challenges to both the North Dakota and Arkansas laws.