North Carolina man dies after allergic reaction from fire ant bite, family says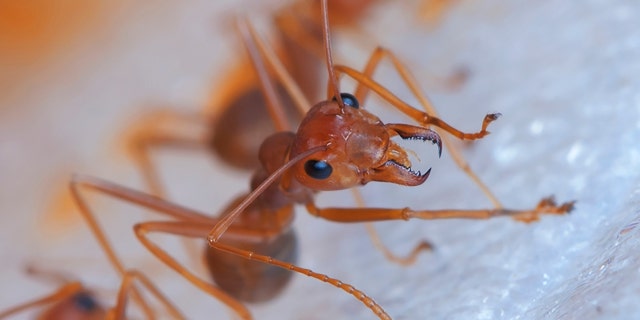 A North Carolina man died after he was bitten by a fire ant that led to an allergic reaction, his family revealed in an effort to warn others about the insect.
Floyd Edwards died on Sept. 28 after going into Anaphylactic shock that was triggered by a fire ant bite, his family told WTVD. Edwards was in a trailer on his Franklinton property with his sons when he began experiencing some symptoms.
"There ain't no telling how many times he got bit by fire ants," Edwards' son, Carlton Curtis, told WTVD. "All of a sudden he says, 'Carlton, something's in my throat.'"
Curtis recalled his father going into the house to drink some water. He walked back out to do some more work, but the symptoms just got worse.
"I sat him down in the recliner right here - and I said, 'Floyd don't try to talk, just try to breathe. That's all you need to be worried about right now,' and you can tell he was real antsy like 'I can't breathe,'" Curtis told the news station.
"I mean literally you feel helpless. Like, I was sitting with him with the ambulance, I was like - 'you all need to save him.' But I guess he was just too far gone," he added.
Paramedics arrived at their house and administered two shots with an EpiPen and Benadryl. He later died after suffering a severe allergic reaction.