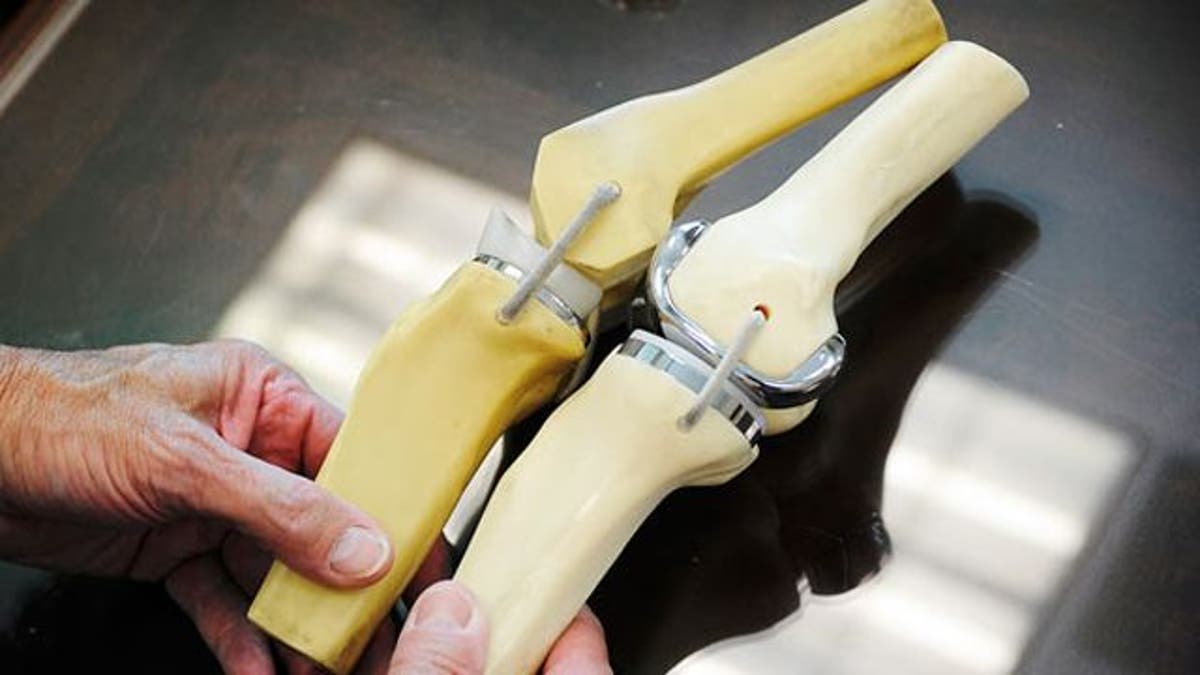 Excruciating hip pain forced 50-year-old Army veteran David Chalker to leave his machinist job two years ago, a decision that led to mounting debt, inability to afford health insurance and even a move into his in-laws' home with his wife and three daughters. But his family is counting on one operation next week - entirely free of charge - to change the course of both his health and finances.
The Long Island, New York resident is one of 120 patients scheduled for hip or knee replacement during the first week of December, provided by Operation Walk USA. The nonprofit organization is a coalition of 85 orthopedic surgeons in 23 states volunteering to operate on patients who do not qualify for government assistance but cannot afford surgery on their own.
"I would have been in miserable pain for the next who knows how many years until I got enough money to get insurance," said Chalker, who gave up his family's health coverage last year when his rate spiked to more than $1800 monthly.
Chalker's wife, Lisa, said she felt like she won the lottery when they learned he met requirements for surgery. "We have a chance at a new start, he has a chance to be pain-free, and we can get back on our feet," she said.
Orthopedic surgeon Matthew Hepinstall will implant Chalker's two new hips next Friday at Franklin Hospital in Valley Stream, New York. On Wednesday, Hepinstall will provide two other free surgeries at Manhattan's Lenox Hill Hospital.
"The patients involved have severe difficulty walking, severe difficulty with daily activities and severe daily pain," Hepinstall said. "The operation will improve their ability to walk and ability to work and provide for their family."
Since 2010, Operation Walk USA has provided more than $13 million in services for nearly 500 patients. To qualify, patients must be U.S. citizens or permanent residents, fall within 100 to 200 percent of federal poverty guidelines and have no access to Medicaid, the government program that helps with medical costs for some people with limited income.
Pre- and post-operation services, like physical therapy, are free of charge. Implants are donated by device manufacturers, and doctors, nurses and technicians volunteer their time and skill.
The biggest barrier to growth of the program, according to founder Dr. Adolph Lombardi, is finding hospitals willing to donate space. This year, 36 hospitals are participating.
"Many think doctors are financially incentivized, but at the heart of it, we really want to help people," said Lombardi, an orthopedic surgeon in New Albany, Ohio. "When you work every day and work very hard, there's something about the person that comes up and gives you a big smile and says 'you changed my life.' There's not a dollar bill that can buy that."
Janet Sitzmann has difficulty measuring the impact of a double knee replacement from Operation Walk USA in 2012. The now 57-year-old Kansas City, Missouri resident said her life before surgery was "pretty small," defined by trips to work, the grocery store and her laundry duties at home.
The massage therapist was eventually laid off, as her rheumatoid arthritis made it hard to perform her duties. Sitzmann could not imagine her future, as it was difficult enough to envision her day. "I had a limited number of steps I could take in one day, and I really guarded them," she said.
After the operation, she returned to work and to volunteering. She joined a choir and lost 35 pounds as a result of her increased activity. Sitzmann traveled to Europe for the birth of a grandchild three months after surgery, a trip she said would have been impossible without new knees.
"Whatever I want to do now, I go do it."