No gym needed: How to work out at home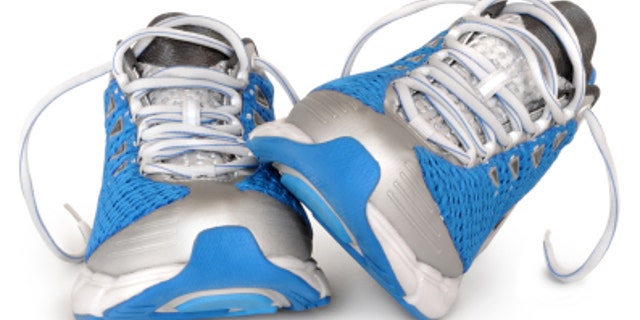 NEWYou can now listen to Fox News articles!
Working out at home is easier than ever, thanks to the wealth of online instruction and a new generation of multi-tasking, space-saving fitness tools.
Fitness experts say all that is needed is some space, a mat and a few favorite things.
"Most important is that you have at least a five-foot by five-foot (1.5 by 1.5-meter) space, so that you're not worried about doing a movement full range, and a mat, so you've got a soft surface for work on the floor," said Lisa Wheeler, program director of DailyBurn.com, an online workout site.
"Then just add what you like to do," she said. "If you don't like dumbbells, don't buy them."
Wheeler's personal preference runs to resistance tubes.
"I think they are a great piece of equipment because you can use them for several different exercises and you can travel with them," she said.
For people who would rather not buy any equipment, Wheeler suggests using what is at hand.
"You can use things you find around the house," she said. "I often encourage moms to pick up a soccer ball or basketball to use as a medicine ball."
Jessica Matthews, of the American Council on Exercise, said if space is small and money is tight, look for strength-training equipment that is affordable and storable.
"I like medicine balls for rotational work and sandbells are among my new favorites," she said, referring to the soft, neoprene-filled bags of varying weights. "You can slam them on a hardwood floor and they won't roll away from you."
Home workouts are the norm for many people. Only 16 percent of Americans belong to a health club, according to the International Health, Racquet and Sportsclub Association (IHRSA).
Matthews said some gyms are beginning to stream live videos of their fitness classes into people's homes via the internet.
"Streaming classes are great to find ways to move your body. You can still be at home but have the guidance of an instructor," she said. "The downside is they can't see you."
Colleen Logan of ICON, an exercise equipment manufacturer, said treadmills account for 58 percent of all home gym equipment purchases.
"The treadmill has huge benefits," she said, "But any exercise expert will tell you fitness includes strength, flexibility and balance training. And to think you're going to get all your strength training needs solved by a treadmill is limited."
Some of the latest strength training products also focus on improving balance, Logan said, such as Rip60, a body suspension/weight training seatbelt-like strap that can be secured over a door or looped around a tree trunk.
There's also a disk filled with sand for practicing unstable planks, push-ups and crunches. Its handles allow kettlebell-like moves as well.
Even some kettlebells are going soft.
"Instead of a chunk of metal, the soft kettlebell is adjustable, like a stack of donuts," Logan said. "It can range from four to 20 pounds. The weighted disks can function separately as hand weights."
Nicole Nichols of fitness website sparkpeople.com suggests mining the many free exercise sessions on YouTube and workout DVDs at your local library.
"Realistically, you can set up your own gym at home for less than $50 dollars," she said. "A simple tool like a pedometer will help you realize how much you're moving."