NFLer returns home to take biggest fan to prom
An NFL player returned to his home county in Alabama recently to escort a young fan to her high school prom. Don Jones, a defensive back for the San Francisco 49ers, helped 18-year-old Lindsey Preston, who has Down syndrome, boogie the night away with her classmates on Friday.
Preston's mother is friendly with Jones' family, and had asked him to accompany her daughter to the big dance last year.
ORGANS FROM OVERDOSE VICTIMS MAY SAVE THOUSANDS ON TRANSPLANT WAITING LIST
Jones, 27, wore a black tuxedo to match Preston's black dress, and the pair posed for pictures before stealing the show on the dance floor. They tore it up to school dance classics like the Cha Cha Slide, and the Cupid Shuffle.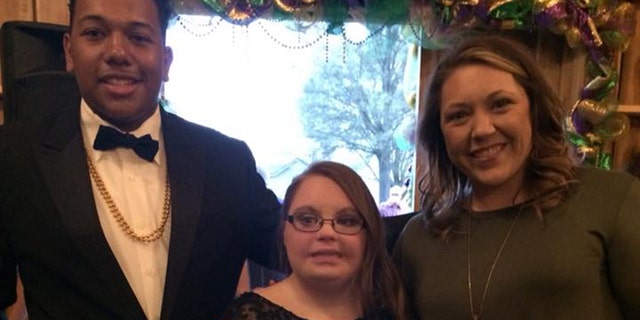 "Anything I can do to make some kids smile, I would be more than willing to do," Jones told WBRC. "I think the most fun was all of the guys, I showed the guys about 5 or 6 new dance moves."
Jones played for Arkansas State before entering the NFL, and has spent time with the Miami Dolphins, New England Patriots, New Orleans Saints, Cleveland Browns and Houston Texans.