Newlywed discovers he has brain cancer on his honeymoon, fundraising to travel for surgery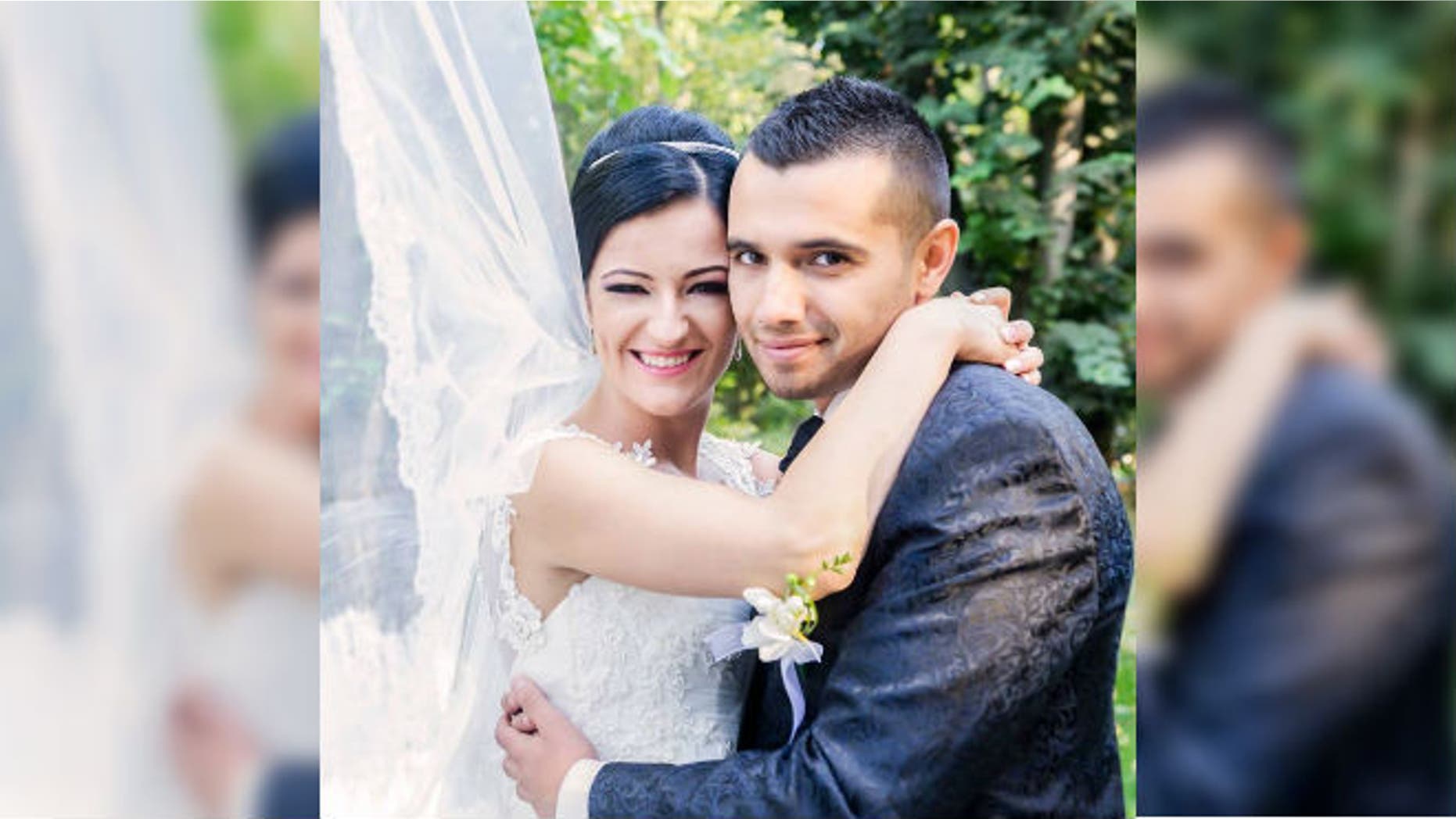 For two newlyweds, their romantic honeymoon took a devastating turn when the groom started experiencing eyesight problems, reported Central European News (CEN).
Two weeks ago, Vlad and Andra Brasoveanu, both 26, were on their honeymoon in Dubai— a trip they'd saved up two years to pay for. After Vlad began experiencing severe problems with his eyesight, they flew back early to their home in Ploiesti, in southern Romania, and went to the hospital. Doctors told him he had a deeply rooted brain tumor which is impossible to operate on in the country.
"We had only recently said our vows and promised until death do us part, but we never thought that might not even be a month away, Andra told CEN. "In many ways I wish it had been me, I think I'm stronger than he is and if I could take the pain away from him I would, but I can't and the only other option open to me is to try and fight to save him."
According to the couple, a 40,000 GBP ($63,387) operation in Germany may be a solution, but every day delays the operation's chance of success. Medics told the couple Vlad could die at any stage from cardiac arrest caused by the tumor.
The couple have an appointment in two weeks at the INI Hannover Clinic in Lower Saxony, Germany, but even if doctors say surgery is possible, they do not have enough money to proceed.
"The only good news is that there is some hope with the operation in Germany," Vlad told CEN." I hope I will be able to go. It's hard when you depend on the money and people who are willing to give it. This isn't the sort of money that somebody would simply have lying around, it means my fate is very much in the hands of others."
"I feel sorry that Andra can't even bear to look at our wedding pictures. Whatever happens I don't want to look back in sadness on our brief time together if that's how it works out," Vlad said.
So far, they've received a single donation of  625 GBP ($990). The CSU Ploisti professional basketball team— many members were school friends of Vlad's— is playing a benefit game Nov. 12.