Newly approved drug restores lung function in woman with life-threatening disease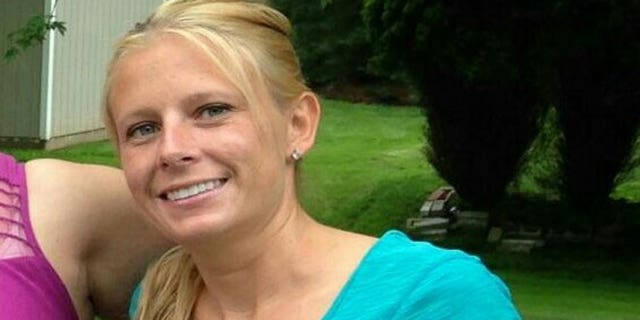 A young woman diagnosed with a hard-to-treat, rare lung disease has found an unexpected solution in the form of a drug originally designed to prevent organ rejection in kidney transplant patients.
Alison Hedervary, 35, a nurse at the Cleveland Clinic in Cleveland, Ohio, has lymphangioleiomyomatosis (LAM), a progressive and potentially deadly disease that causes cysts to form in the lungs, often causing them to collapse. LAM primarily affects women of childbearing age, and scientists believe the disease occurs when abnormal smooth muscle cells secrete enzymes that destroy lung tissue. Previous therapies for LAM had focused on adjusting estrogen levels but proved unsuccessful.
About four months after being diagnosed with the disease, in June 2012, Hedervary began taking Rapamune— sold also as rapamycin and known by its chemical name, sirolimus— following a clinical trial at the Cleveland Clinic. The Food and Drug Administration (FDA) approved the drug for LAM in May 2015. Rapamune was approved for kidney transplant patients in 1999.
A life-threatening misdiagnosis
Hedevary's breathing problems began about 15 years ago while exercising. When she mentioned the trouble to her general practitioner, he told her she was likely out of shape. Memorial Day weekend 2012, Hedervary ended up at a satellite hospital in Cleveland after becoming so short of breath that she couldn't speak. Twenty-four hours prior, while unloading the dishwasher at her parents' house, she heard a pop in her back.
"I went to the emergency room, and they told me my right lung was completely collapsed, and my left lung was about 20 percent collapsed," Hedervary told FoxNews.com.
She was transferred to the Cleveland Clinic, where she underwent procedures to stabilize her lungs, and took tests for LAM and lung cancer.
Although LAM used to be classified as a non-cancerous, interstitial lung disease, specialists now see the condition as sharing some characteristics of cancer, said Robert Kotloff, chair of the department of pulmonary medicine at the Cleveland Clinic. Like cancer, LAM is marked by the abnormal proliferation of cells, as well as cells invading and disrupting normal organ function. LAM may metastasize like cancer because researchers have found LAM cells in the blood stream— which suggests the disease can circulate through the body— but scientists haven't determined its exact source, he said.
"We now view LAM in essence as a malignancy but one that progresses over years, not days or months like cancer," Kotloff told FoxNews.com.
To treat Hedervary, doctors performed a tube thoracostomy, whereby a rubber tube about the diameter of a garden hose was put in her chest to evacuate the air surrounding the collapsed lung, allowing the organ to re-expand. A subsequent CT scan revealed an abnormality in the organ, so surgeons did a biopsy and found LAM, which has the highest rate of recurrent lung collapse.
Doctors then stuck Hedervary's collapsed right lung to the inside of her chest cavity to prevent the organ from collapsing again, a procedure called pleurodeis. They performed pleurodesis on the partially collapsed left lung, too, one month later.
When Hedervary learned she had LAM, she met with staff physician Dr. Joseph Parambil, who took an X-ray of Hedervary's lungs and conducted a breathing exam. Results showed her lung function still hovered only around 40 percent.
"My first question was, 'Am I going to die?'" Hedervary recalled. "I read that life expectancy after diagnosis is five to 10 years. [Parambil] said, 'Get off the Internet, quit reading, I've had plenty of patients."
Finding hope in a pill
During the MILES trial, a one-year, randomized, double-blind trial conducted at the Cleveland Clinic in 2011, most of the 89 LAM patients with moderate lung impairment who received the active form of sirolimus showed lung function stabilization. Those patients who received the placebo, on the other hand, saw their lung function decline.
Parambil and Kotloff called Hedervary, who was not part of the MILES trial, a "miracle patient," as the drug increased her lung function to nearly 92 percent, which is considered normal.
"There were rare instances of women whose lung function improved significantly, but most improved with stabilization," Kotloff said of the MILES study, which was published in the April 2011 edition of The New England Journal of Medicine. Kotloff added that an upcoming follow-up study, called the MILED trial, will randomize LAM patients with normal or near-normal lung function, and assign them to a placebo or low-dose Rapamune. Researchers plan to track their lung function for two years afterward.
Before researchers found Rapamune could be used to remedy LAM, women diagnosed with the disease had few treatment options, one being a lung transplant. Previous therapies included decreasing estrogen levels in the bloodstream by administering progestin pills or by removing the ovaries, two approaches that stemmed from a previously held theory that estrogen played a role in predisposing individuals to the disease.
"It has since become clear that these interventions to reduce estrogen levels weren't effective, and we haven't been doing them anymore," Kotloff said.
While estrogen is not thought to cause LAM, scientists theorize the hormone exacerbates the disease in its sporadic form, which appears exclusively in women— one of two ways in which LAM occurs, the other being genetic.
"Women with LAM who become pregnant often experience an acute worsening of their disease," Kotloff said. "And women who take estrogen therapeutically in birth control pills or in the past with hormonal supplementation for menopausal women, we saw LAM would accelerate in [those groups]."
While scientists previously theorized LAM began in the kidneys or lungs, a new theory suggests the disease may begin in the uterus.
Although men and older women can get the disease, LAM is most common in women ages 20 to 40. LAM is thought to occur in several thousand American women and fewer than 10,000 women worldwide, said Kotloff, who added those statistics likely underestimate the prevalence of the disease because some women who have it don't exhibit symptoms.
Rapamune, which regulates the on-off switch that regulates cell growth, is now being used not only to treat LAM but also to treat kidney cancers, Kotloff said.
Since beginning to take Rapamune, Hedervary said her life has been restored to near-normalcy. She has high blood pressure, a side effect of the drug, but takes Lipitor to regulate it. Another side effect of Rapamune is getting lymphoma, but Parambil assured Hedervary she was at a low risk of getting the cancer because her immune system is strong.
"I don't have any more shortness of breath. I basically live a normal life," Hedervary said. "I don't even think about having this disease whereas before I would worry about my breathing getting worse, but as Dr. Parambil has told me, 'You can do anything you want to do,' and I have."
She has started taking Pure Barre, a group fitness class, and has flown to Florida for vacation and Arkansas to visit a friend. She also has a flight booked in October to visit family in Las Vegas.
"That's remarkable only because the risk of lung collapse with [air] travel in these patients is higher than normal, so we always caution these patients to travel," Parambil said. "It's reassuring that patients are able to return back to the life they desire."
Hedervary goes to the doctor every six months— as opposed to the every two to three months she was going immediately following her diagnosis. Parambil and Kotloff said the MILED trial will offer more clues as to how Rapamune affects LAM patients in the long term, but, based on Hedervary's results over the past three years, Parambil predicted she will fare well.
"I don't want to live every day thinking about my disease," Hedervary said. "I don't want to be paranoid thinking about what could happen because then I'll be depressed, and that's not the way to live your life. I just want to enjoy life with every day that I have."