New York City Launches Teen Sex Education iPhone App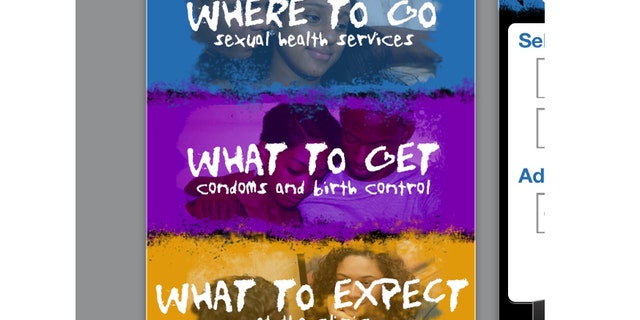 New York City has pulled out all the stops in recent months to make sure the city's teens are informed when it comes to their sexual health.
Most recently, the city's Department of Health and Mental Hygiene has launched the "Teens in NYC Protection +" app.
The app helps teens find clinics throughout the New York City area that offer everything from condoms to STD, HIV, and pregnancy tests.
"Teens in NY state have the right to sexual health services without getting permission from parents, girlfriends, boyfriends or anyone else," the apps iTunes store description reads.
The app even designates which clinics offer their services for free.
The clinics included in the app were screened by "mystery shoppers," teens who were asked by the city to pose as potential customers.
Along with clinic information, the app also offers video testimonials from local teens who talk about their own sexual experiences.
Councilwoman Anabel Palma commends the app for being proactive and educating the community.
"The app is a great step forward," Palma said to Metro New York.
However, just last month one of the city's other effort to inform teens about sexual health backfired.
An ad campaign released in March targeting teenage pregnancy prevention drew the ire of Planned Parenthood for stigmatizing teenage parents and their children.
The group said the posters, which have been placed on bus and subway signs around the city, ignore the racial, economic and social factors that contribute to teenage pregnancy.
"The latest NYC ad campaign creates stigma, hostility, and negative public opinions about teen pregnancy and parenthood rather than offering alternative aspirations for young people," Haydee Morales, vice president of education and training at Planned Parenthood of New York City, said in a press release.
One poster shows a crying baby and text that reads: "I'm twice as likely not to graduate high school because you had me as a teen."

New York City's in-your-face ad campaigns – like their anti-smoking ads featuring grotesque images – have come under fire before, but city officials insist they have been effective.
Follow us on twitter.com/foxnewslatino
Like us at facebook.com/foxnewslatino