New York boy dies after smell of cooking fish caused possible allergic reaction: report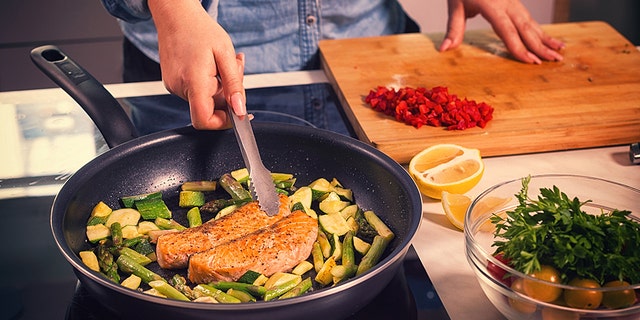 NEWYou can now listen to Fox News articles!
An 11-year-old boy in Brooklyn, New York, has reportedly died after the smell of cooked fish potentially caused him to have a fatal allergic reaction, according to a report.
Cameron Jean-Paul reportedly suffered an allergic reaction Tuesday night when his family was cooking fish, police told the Daily News. At one point, he lost consciousness and was subsequently taken to Brookdale University Hospital Medical Center.
CLICK HERE TO GET THE FOX NEWS APP
The boy died shortly after, the Daily News reported, adding the city medical examiner will determine the boy's official cause of death.
It's currently unclear what type of fish the family was cooking at the time of the incident.
WOMAN DEVELOPS DONOR'S PEANUT ALLERGY AFTER LUNG TRANSPLANT
In some cases, those with certain food allergies can be adversely affected by the smell of those foods, the Daily News reported, citing a 2009 study in the journal Clinical and Molecular Allergy. The American College of Allergy, Asthma & Immunology also warns those with fish allergies should "stay out of areas where fish is being cooked, as proteins may be released into the air during cooking."