New research shows what motivates people to do high-risk activities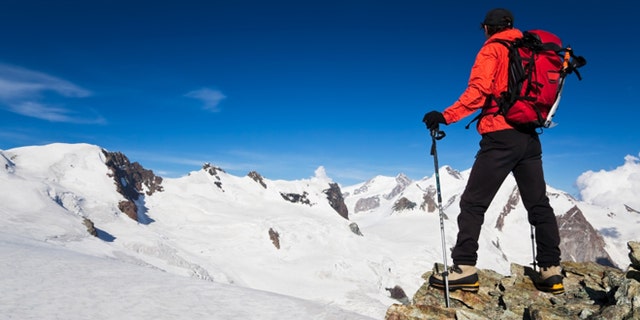 NEWYou can now listen to Fox News articles!
The death of Jane Wicker, the wing walker who plummeted to her fiery death at an air show last week, has raised the question of what motivates people to take such extreme risks. It has long been believed that high-risk risk-takers who participate in skydiving, back-country skiing, and the increasing list of extreme sports are all sensation-seekers, risking their lives for the adrenaline rush.
Yet a new study, published in the Journal of Personality and Social Psychology, has found that risk takers are not all of the same ilk. Some participate in high-risk activities as a way of controlling their emotions and their lives.
The researchers from Bangor University in the United Kingdom did not think that the sensation-seeking stereotype applied to all risk takers, particularly those who take prolonged and challenging risks like mountaineering.
"When one walks up to the base of a big mountain and enters the high-risk domain, it is most often not in search of a cheap thrill," said Tim Woodman, head of the School of Sport Health & Exercise Sciences at Bangor, and an author of the study. "It is most often a very personal challenge. We wanted to understand that motive for that personal challenge."
Mountain climbing is long and arduous, and doesn't necessarily cause that adrenalin-infused thrill. In fact, previous research has reported that mountaineers may engage in extreme risks to help rein in their emotions. Studies have found that mountaineers tend to fall short in the relationship department, have difficulty describing their feelings and have less of a need for intimacy than others. They also tend to feel a lack of control in their everyday lives.
The authors of the new study theorized that these risk takers may seek out situations of "chaos, stress, and danger" to get control of their emotions and master of their lives. A high-risk activity, they wrote, "physically challenges the limits of the self in a way that is not readily available in even the most challenging of normative everyday situations."
The study included skydivers, who tend to score high on sensation-seeking, and mountaineers, who don't. It also included a control group of low-risk athletes. All of the participants filled out psychological questionnaires that focused on sensation seeking, the ability to moderate emotions, and "agency," which means having a sense of control over your life.
Skydivers reported a significantly higher need for sensation than did mountaineers and controls, demonstrating that not all risk takers are motivated by that adrenaline rush. Both mountaineers and skydivers reported greater emotion regulation and agency during their activities than did the control group. This suggests that risk taking requires people to control their emotions like fear, and themselves to control their fate.
What was most surprising and revealing to the authors, however, was that people who engaged in high-risk sports believed life should be filled with these intense experiences and feelings.
"Basically people who engage in the more arduous high-risk activities such as mountaineering do so because they have a higher expectation of what life should offer, or what life should be," said Woodman.
The study also found that this feeling of control over their lives and emotions spilled over into their everyday lives upon their return.
"Mountaineers want to push the self to its limit in terms of experiencing emotion, and then managing that emotion in an extreme environment," said Woodman. "We all likely have a degree of this in us; it is up to each of us to decide what constitutes our Mount Everest and engage fully with that challenge," he said.
"Any challenge that has personal meaning has an element of risk, so risk is not a dirty word. It is necessary for any meaningful endeavor – for each of us," he added.