New Novartis drug shows potential in heart failure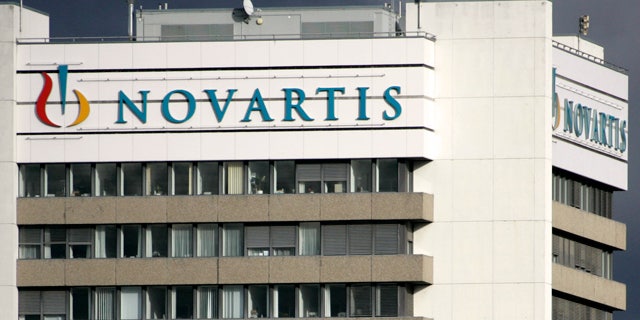 An experimental drug from Novartis may help up to half of heart failure patients for whom no effective treatment is available, although the evidence so far is indirect.
Results of a mid-stage clinical trial of the drug known as LCZ696, unveiled on Sunday, gauged its effectiveness by measuring whether patients had lower levels of a protein linked to the debilitating condition.
Researchers said that the drug successfully reduced levels of the protein NT-proBNP, although they cautioned that larger studies were needed to see if this "biomarker" signal would translate into better outcomes in clinical practice.
Novartis, long a major player in cardiovascular medicine, is looking to LCZ696 as one of two new treatments for heart failure that could revive its fortunes at a time when top-selling blood pressure pill Diovan is facing generic competition.
The Swiss company said it had not yet decided whether to advance LCZ696 into final-stage testing for the particular group of patients studied in the latest trial. However, Laurie Letvak of its critical care unit said the results were "a great first step".
The U.S.-led study looked at a hard-to-treat group of patients with so-called preserved ejection fraction heart failure. These patients have heart chambers that are stiff but are still able to pump a reasonable amount of blood, as measured by ejection fraction.
Heart failure is a condition where the heart struggles to pump blood around the body. Unlike a heart attack, in which a heart artery becomes blocked, it develops progressively.
People with preserved ejection fraction are still able to pump more than 40 percent of blood from the heart's left ventricle, against 55-70 percent for a healthy heart.
Patients given LCZ696 showed a 23 percent reduction in NT-proBNP after 12 weeks compared to those on Diovan, although the difference was no longer significant by 36 weeks, Dr Scott Solomon of the Brigham and Women's Hospital told the annual meeting of the European Society of Cardiology (ESC).
That was because while patients on LCZ696 maintained the drop in protein levels out to 36 weeks, patients taking Diovan largely caught up and also showed a sizeable reduction by then.
Encouragingly, the size of the heart was also reduced in patients on the new drug - a good sign in heart failure.
More work to do
Solomon, whose findings were published online by The Lancet medical journal, was cautious about reading too much into the results, saying simply "further testing of this compound could be warranted".
Other experts not involved in the research were also wary.
"To date, there's been no intervention that has been helpful for this patient group, so this is at least a signal," said Dr Mariell Jessup, medical director of the Penn Medicine Heart and Vascular Center in Philadelphia.
"It's interesting but there's lots more work to do."
LCZ696 is a combination of Diovan, or valsartan, and another class of drug called a neprilysin inhibitor.
Neprilysin inhibitors have had a chequered history, with Bristol-Myers Squibb suffering a major setback 10 years ago when its product Vanlev flopped due to cases of angioedema, a swelling of the face, neck, lips and throat.
LCZ696, however, was well tolerated in the latest Novartis-funded study, which involved 301 patients.
Novartis is also testing the medicine in another group of heart failure patients with reduced ejection fraction, as well as assessing its role in fighting high blood pressure.
The company has a second experimental drug for acute heart failure called RLX030 in final Phase III trials, for which clinical trial results are expected later this year.
Those medicines will be critical as sales of Diovan, which totalled $5.7 billion last year, are eroded by generic competition.
Another Novartis drug for hypertension, Tekturna, suffered a setback last December when a clinical trial was ended early due to increased risk in patients with diabetes and a high risk of heart or kidney problems.
Dr Hans-Henrik Parving of the University of Copenhagen presented detailed results for that study at the ESC on Sunday.