New Hope for Blind as Europe's First Embryonic Stem Cell Trial Is Approved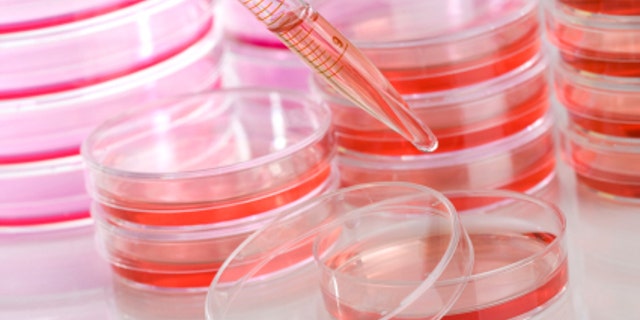 An injection aimed at curing blindness is to be given to British patients, after health authorities approved plans for the first embryonic stem cell trial of its kind on Europe.
Surgeons at Moorfields Eye Hospital in London will inject cells into the eyes of 12 patients with the degenerative condition Stargardt's Macular Dystrophy.
Professor James Bainbridge, the retinal surgeon who will lead the trial to test the safety of the treatment, said, "There is real potential that people with blinding disorders of the retina, including Stargardt disease and age-related macular degeneration, might benefit in the future from transplantation of retinal cells."
If trials are successful, the treatment could be a routine clinical procedure within five years, Bainbridge predicted.
Stargardt's is a genetic condition that develops in childhood. It causes the progressive loss of retinal pigment epithelial (RPE) cells that lie beneath the surface of the retina and are essential for maintaining the health of the light sensitive photoreceptors.
Researchers hope to reverse the effects of the disease by injecting between 50,000 and 200,000 healthy RPE cells into the retina.
The U.S. company Advanced Cell Technology (ACT) announced the trial following the launch of a similar study in July at the Jules Stein Eye Institute at the University of California, Los Angeles.