New anti-drug campaign message written entirely in emoji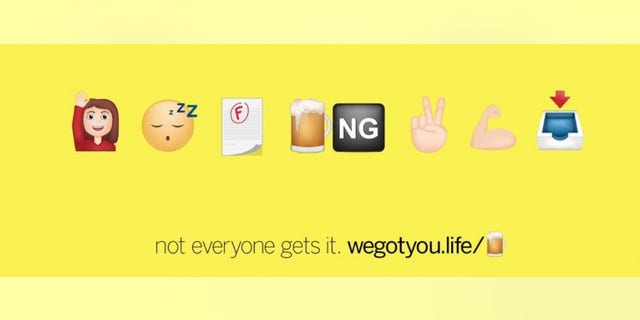 A new anti-drug campaign targeting teens has taken a unique approach in trying to get through to them – with the use of emojis. The Partnership for Drug-Free Kids has launched the world's first emoji-only anti-drug PSA campaign that are featured in ads, online and in New York's Time Square, the Washington Post reported.
"The entire campaign was born out of a very simple idea: speak to teens in their language," Amanda Roberts, the ad's copywriter, said in a statement. "It just so happened that language was emojis. Linguistically they were the perfect fit for our audience – emojis are today's teen slang."
While adults may be confused by the message, or unable to decipher it, the creators say that's part of the point.
"We're speaking to teens, not speaking to adults here," Andrew Hertzberg, the Partnership's Director of Youth Programs, said in an interview, according to the Washington Post. "We hope that teens will embrace this messaging, will share it and create their own."
"Prior anti-drug advertising could have been somewhat preachy, often there were horror stories of fear tactics used," Hertzberg said.
Others, however, remain skeptical.
"For a long time, over 25 years now, [the Partnership and its predecessors] have been kind of mocked by their target audience for being behind the times," Carson Wagner, a professor at the Scripps School of Journalism said, according to the Washington Post.
"I think it's a really creative idea. I think that they took it at least a few steps too far. Nobody writes an entire message in emoji," he said. "You'll likely see t-shirts that mock that campaign in all emoji."