Never floss? You're not alone ... and that's bad news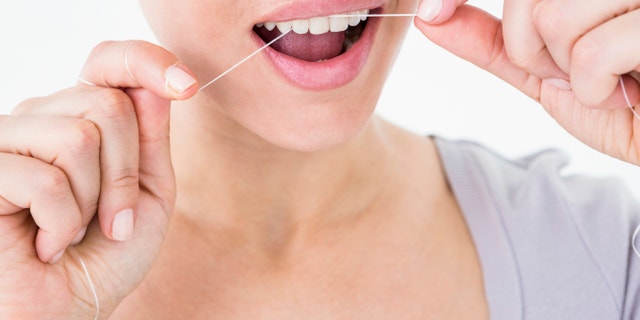 NEWYou can now listen to Fox News articles!
If you never floss your teeth, you're in good company among a third of US adults. CDC researchers looked at data on more than 9,000 Americans aged 30 and over about the number of days in which they flossed during the previous week.
In news that probably won't shock most dentists, 32.4 percent said they didn't floss their teeth at all, in contrast to the 30.3 percent who said they flossed daily and the 37.3 percent who flossed less than once a day, reports CNN.
The study is called the most comprehensive national analysis to date on the habit, which can get rid of bacteria linked to gum disease and keep tartar from building up.
Some particulars, via US News & World Report:
Men were more likely than women to be in the never-floss camp, 39 to 27 percent.
In terms of race, 40 pecent of African-Americans say they never flossed, along with 38 percent of Hispanics and 31 percent of whites.
Nearly half (49 percent) of those in low-income brackets say they never flossed, versus 28 percent of those in higher brackets.
Those 75 and older (45 percent) were more likely to never floss than those ages 30 to 44 (31 percent).
"I think it's one of those things people don't know enough about," says study author Dr.
Duong Nguyen, who suggests that doctors, not just dentists, should push flossing. "If you hear it more and hear it from different places, maybe it will stick a little more." (Smoking pot might also be bad for your gums.)
This article originally appeared on Newser: Never Floss? You're Not Alone
More From Newser