Neighbor surprises NJ girl battling inoperable tumor with Christmas lights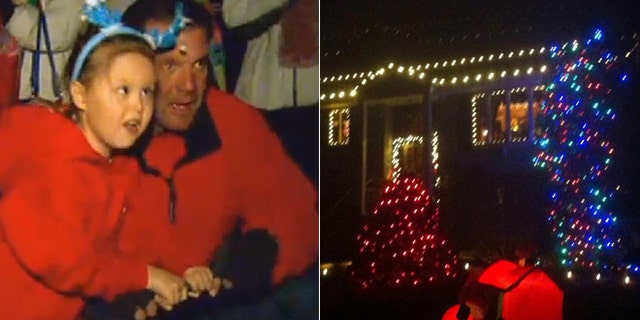 The neighbor of a New Jersey 6-year-old with an inoperable, terminal brain tumor helped brighten the Christmas season when he decorated her family's home in lights.
Craig Tkaczenko, who owns a Christmas decorating company, lives next door to the Anderson family, which includes Lily LaRue, who has spent more days in the hospital than in school since receiving her diagnosis in May.
Doctors diagnosed Lily with Diffuse Intrinsic Pontine Glioma (DIPG) and gave her three to six months to live. That was seven months ago, and Lily was on hand as Tkaczenko was ready to unveil the work his company did for the family.
"I hope it means that she can enjoy Christmas this year," Tkaczenko told CBS 2 News.
Lily, who calls her illness a "boo-boo," said she wishes every night for it to go away.
"At one point she was up to 25 pills, 30 pills a day," Barbara Anderson, Lily's mom, told CBS 2 News.
Although Lily is still in pain and suffers from eye issues due to paralysis, a post on the family's Facebook said that her most recent scans revealed no progression and that the tumor is breaking down. The family set up the Facebook page to document Lily's journey online.
"That's our goal: to keep Lily's tumor dormant, to deactivate it if you will," Barbara told CBS 2 News.
The rest of the community— including teachers, family and friends— gathered to watch the lighting,.
Lily, who has a twin brother and an older sister, said the Christmas lights made her feel "good."