Nebraska man claims missed West Nile diagnosis left him paralyzed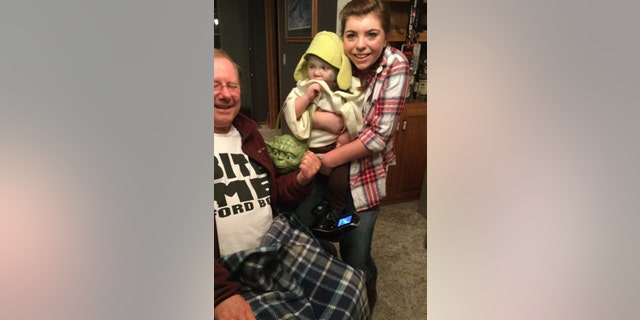 A Nebraska man claims that his doctor's quick dismissal of his symptoms four years ago have left him paralyzed and with damaged hearing after later tests confirmed that he was suffering from West Nile virus.
Dave Shemek, who said that he had applied bug spray before mowing his lawn but still managed to get bit on his leg, believes quick treatment would have helped him avoid his fate, KETV.com reported.
"There is a cure for West Nile if you're sharp enough and fast enough to get it tested and get put on enough high doses of antibiotics," Shemek told the news outlet.
WHAT IS WEST NILE VIRUS? 3 THINGS TO KNOW ABOUT THE MOSQUITO-SPREAD AILMENT
According to the Centers for Disease Control and Prevention (CDC), there is no vaccine or specific antiviral treatment to treat or prevent the virus, which in rare cases can develop into a serious illness such as inflammation of the spinal cord or brain. The CDC said those who are infected can take over-the-counter pain medication or fever reducers, with the severest of patients requiring hospitalization and supportive care.
"If you've got a mosquito bite and start feeling those symptoms, get it tested," Shemek told the news outlet.
Shemek said he went to his doctor after his neighbor was diagnosed with West Nile, but that his doctor said "Oh God no, 8,000 to 1 you don't have West Nile." He claims his blood was never tested for the virus.
However, 10 days later Shemek landed in the hospital with a 102-degree fever, and was later transferred to another hospital where a diagnosis of West Nile was confirmed.
GIRL, 4, CONTRACTS LIFE-THREATENING INFECTION AFTER TRYING ON SHOES WITHOUT SOCKS, MOM CLAIMS
"I think about that every day," he told KETV, of the missed opportunity for early diagnosis. "Not only in lost wages, but being able to walk, hear normally."
He said the ordeal has left him penniless, and that he has been forced to dip into his 401K to pay for his medical bills. He has been raising money on a GoFundMe page and said that he is determined to walk again.
"All I have is my house," he told KETV. "And I'll be darn if they're going to take that."