NCAA moves up game for basketball player battling terminal illness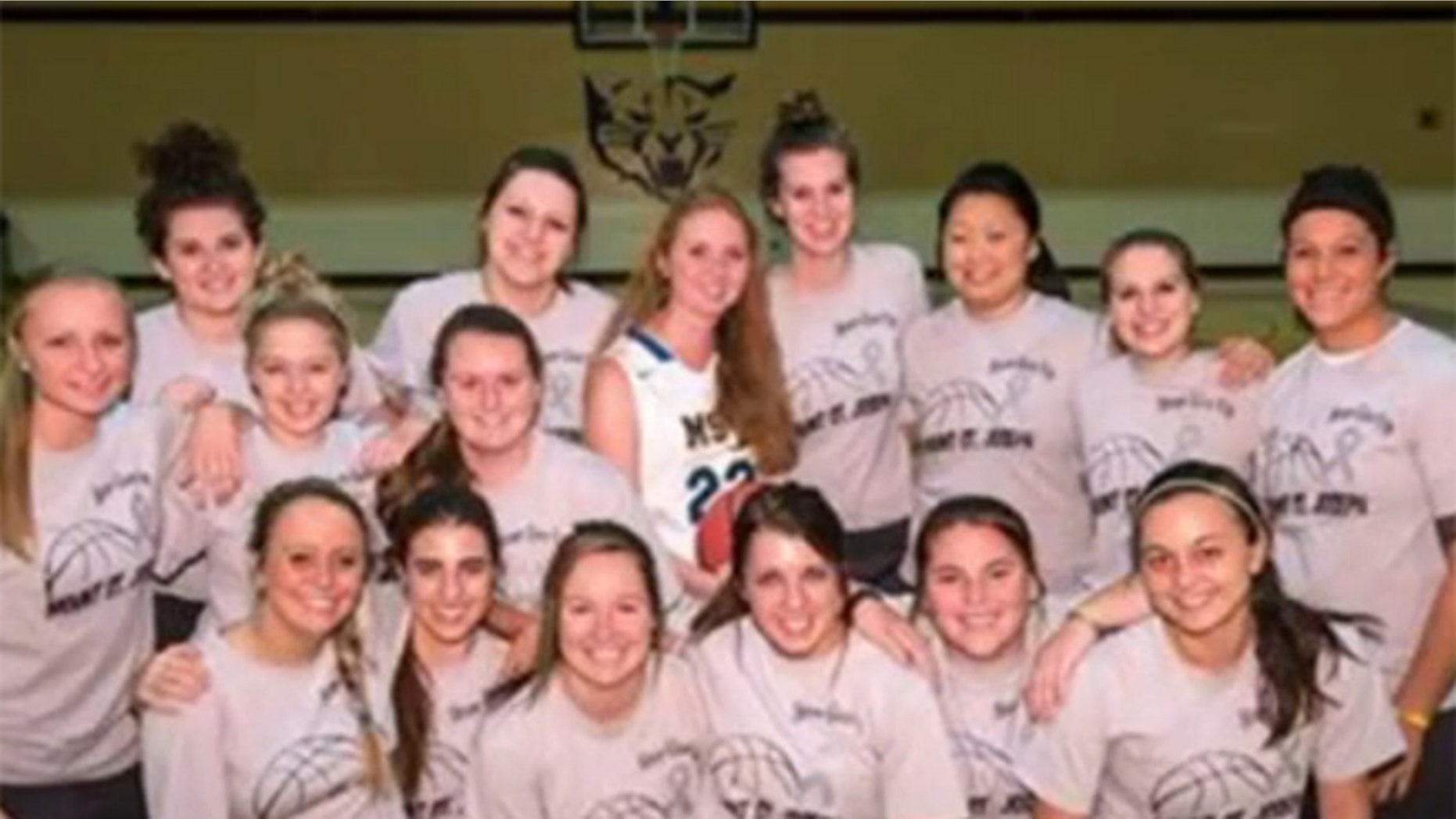 When college freshman Lauren Hill makes her debut for Mount Saint Joseph University women's basketball team in November, the impact of her play won't be found in the stats column.
Less than two months after Hill committed to Mount Saint Joe's on her 18th birthday, doctors diagnosed her with a Diffused Intrinsic Pentene Gleoma (DIPG), an inoperable brain tumor, and gave her two years to live, WKRC reported.
But a scan in September showed the tumor had grown, and doctors told the Hill family Lauren won't make it past this upcoming December.
Rather than dwell on the devastating news, Hill set her sights on the chance that she could still achieve her dream of playing college basketball within the given time frame.
"One game. I want to play one college game," Hill told the Lion's coach Dan Benjamin, according to WKRC.
The NCAA granted a waiver to move up Mount Saint Joe's season opener, which was scheduled as an away game on Nov. 15 at Hiram College. The Lions will now open at home on Nov. 2, where Hill will don a No. 22 jersey.
"This girl is so strong, she's dealing with death and all she's thinking about is everyone else," Benjamin told WKRC. "Her team first her family first, and just to give her that one last wish would be incredible for our program and our players," he said.
Both Hill's former high school teammates and current college teammates have rallied around her as she's gone through chemotherapy and radiation treatments.
On her 19th birthday, they threw her a surprise party and presented her with her Lions jersey.
"When I got home, I told my parents I wanted to wear it under all my clothes because it makes me feel strong," Hill told WKRC.
Hill has been spending time with her younger sister and brother at home, while looking forward to taking the court with her Lion teammates.
"I can't wait to be on this court and wearing number 22," she told the news station.