Navy veteran's therapy dog missing after car crash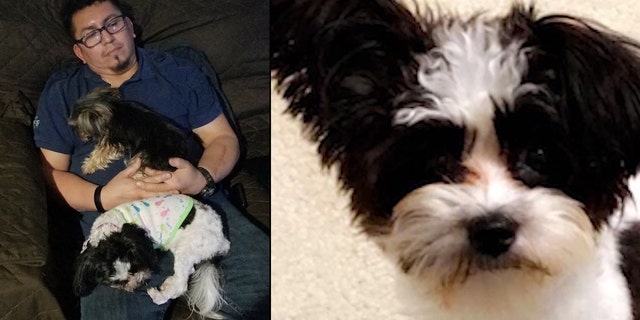 NEWYou can now listen to Fox News articles!
The search is on for a Navy veteran's therapy dog after it ran away from the scene of an accident on Sunday. Jose Castellon, a retired veteran who suffered a traumatic brain injury in 2016, was traveling with his black and white Maltese-Papillon mix named Luna when tragedy struck on a Florida interstate.
"He got into a car accident. He doesn't remember anything about it," Zoraida Castellon, the 20-year veteran's sister-in-law told Fox 35. "Only thing he remembers is when the first responders got there and they were taking him out of the car."
BOY HIT BY FOUL BALL AT BASEBALL GAME APPEARS TO HAVE BRAIN INJURY
According to the report, Luna bolted as Volusia County rescue crews worked to cut the vehicle open and hasn't been seen since. The dog is microchipped, but hasn't turned up at any local rescues or veterinarians.
"He's been asking for her for the last couple of days," Castellon told Fox 35. "He's doing good, but I think he's more depressed about his dog. He cares about getting better."
The family is asking for anyone with information about Luna to contact local animal shelters or authorities.