There's another way to create a moving image -- through DNA in living cells.
Scientists at Harvard University announced Wednesday they have successfully encoded a movie using DNA in living cells, a major step toward a "molecular recorder" that would help reveal more about human brain development.
FDA PANEL ENDORSES POTENTIAL FIRST US GENE THERAPY TO TREAT LEUKEMIA
Researchers recreated Eadweard Muybridge's "Horse in Motion" by encoding the five pictures of the galloping horse using edited genetic material, then storing them in living bacteria, the National Institute of Mental Health reported. The findings were published in the journal "Nature."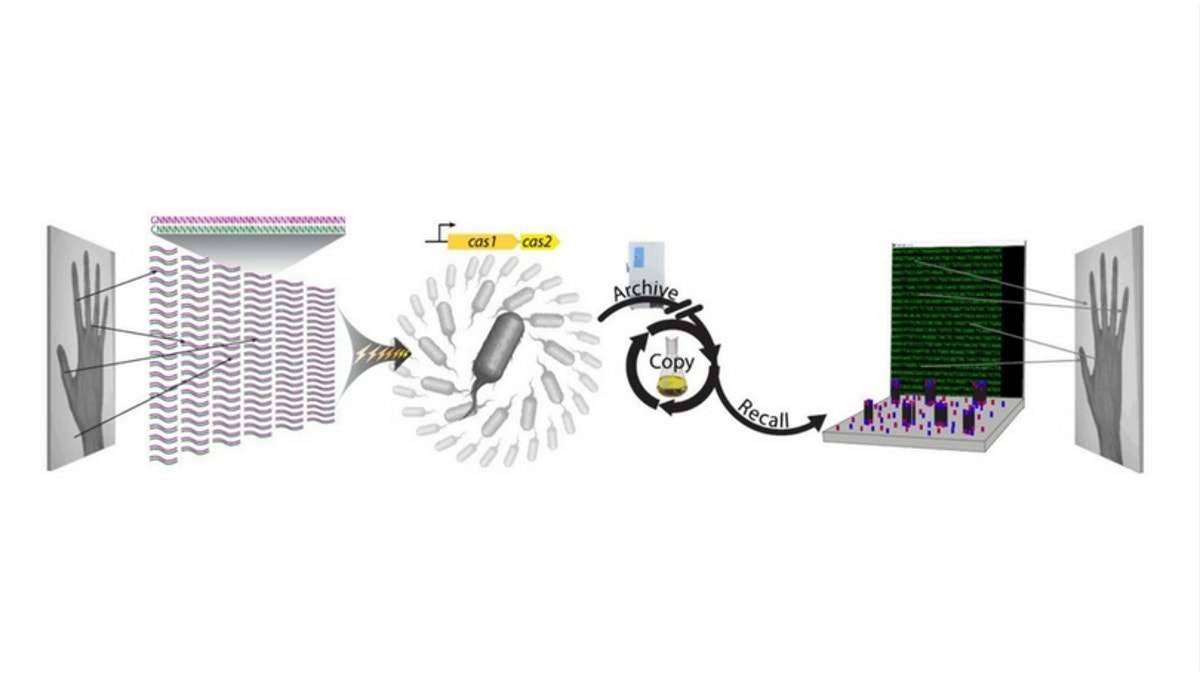 Scientists then used the NIH-funded gene editing technology CRISPR to cut and construct the DNA.
"The sequential nature of CRISPR makes it an appealing system for recording events over time," said Seth Shipman, a post-doctoral fellow at Harvard Medical School.
The technology cut parts of DNA from a virus and introduce it to missing parts of the bacteria's genome. The scientists had the parts of DNA code correspond to pixels in the frames. They were then placed together in a sequence, reconstructing the galloping horse with 90 percent accuracy.
TALL MEN AT GREATER RISK OF PROSTATE CANCER, STUDY SAYS
Researchers are hoping the technology will help them learn more about the human brain.
"We want to use neurons to record a molecular history of the brain through development," Shipman said. "Such a molecular recorder will allow us to eventually collect data from every cell in the brain at once, without the need to gain access, to observe the cells directly, or disrupt the system to extract genetic material or proteins."