Mother's strict diet for 7-year-old raises controversy, criticism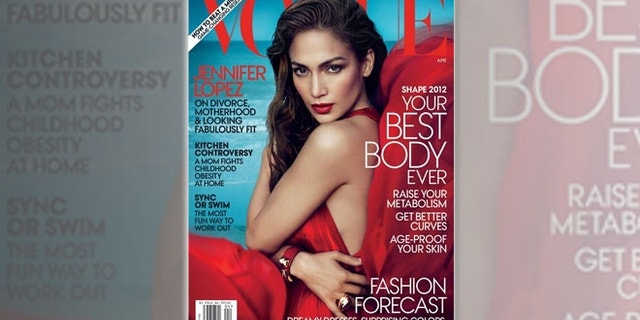 In a controversial article appearing in the April issue of Vogue magazine, author Dara-Lynn Weiss writes about the strict diet she imposed upon her daughter after a pediatrician suggested she was clinically obese.
Bea, who stood 4-feet, 4-inches tall, weighed 93 pounds – was not necessarily obese, but fat, according to Weiss, who admits to having issues with food for the past 30 years.
[pullquote]
"Growing up in an affluent, achievement-driven suburb, I had suffered through my own issues with food, eating and weight," Weiss wrote. "Though the rest of my family had a seemingly healthy relationship to food, I was constantly battling weight gain and asking my mother to lock-up the peanut butter jar. Whether I weighed 105 pounds or 145 pounds hardly mattered. I hated how my body looked and devoted an inordinate amount of time to trying to change it."
Weiss added that she once even "begged" a doctor to write her a prescription for appetite suppressant fen-phen, even after it was found to cause heart valve defects and pulmonary hypertension.
Weiss' article talks about the increase in childhood obesity in today's society and cites a survey that revealed parents are more comfortable talking to their kids about sex than weight.
The author admitted she wasn't very consistent with how she served Bea food – "sometimes Bea's after school snack was a slice of pizza or a chicken gyro from a street vendor. Other days I forced her to choose low-fat soup or a single hard-boiled egg. Occasionally, I'd give in to her pleas for a square of coffee cake, mainly because I wanted to eat half of it."
Starting the diet
When a kid at school called Bea 'fat' and made her cry, Weiss took matters into her own hands, scheduling an appointment with child-obesity specialist Dr. Joanna Dolgoff, who assigns a "red light" to bad foods and "green light" to good foods. Weiss said she joined her daughter in dieting, and the two embarked upon a low-fat, low-cal, and reduced-portion diet.
Bea had to start exercising too – she joined karate and in the summer, swam once a week.
Instead of taking the elevator, she took the stairs.
In the article, Weiss said parents observing her new parenting style would make comments like, "You're making her crazy," or "She's still growing!"
"I once reproachfully deprived Bea of her dinner after learning that her observation of French heritage day at school involved nearly 800 calories of Brie, filet mignon, baguette and chocolate," Weiss wrote. "I stopped letting her enjoy Pizza Fridays when she admitted to adding a corn salad as a side dish one week."
The two argued frequently, in public, over what was acceptable to eat.
Bloggers, experts disagree
Dhani Mau, on Fashionista.com, wrote that "Weiss comes across as obsessive," and Katie J.M. Baker of Jezebel.com, called Weiss "one of the most … selfish women to ever grace the magazine's pages."
Baker reached out to Dolgoff, whose "Red Light, Green Light, Eat Right" program was the basis of Bea's diet, and Dolgoff told Baker she "wasn't thrilled" with the article.
"The parents aren't supposed to react in public," Dolgoff told Baker on Jezebel.com. "They're supposed to be on their child's team. Another parent in [Weiss'] situation may have seen that, while weight loss was progressing, there were some emotional issues. But she chose to continue dieting in her own way. I believe that if she had continued coming, the end result would have been more than just weight loss: she'd have weight loss and a happy child."
An anonymous blogger for New York Magazine wrote, "I'm pretty sure Weiss just handed her daughter the road map to all her future eating disorders."
Dr. Keith Ablow, a psychiatrist and Fox News contributor, who has not treated Weiss or Bea, said it's no surprise to him that the child has weight issues, since her mother has not conquered her own issues in that regard.
"In any case, the obsessive concern with her daughter, including writing for the public about her daughter, makes me fear that this woman's appetite could devour the child's self-esteem," Ablow said.
"It's nearly impossible to emerge from the household and interpersonal dynamics described in the article without very unwieldy issues regarding one's appetite or appetites whether for food or substitutes for food, like sex."
Weiss admitted she clung to the clinical obese term because it carried a "scary, diagnostic tone."
As a result of the diet, Bea lost 16 pounds and grew 2 inches by the time she turned 8. Weiss said she bought her daughter new clothes and let her get a feather hair extension as a reward.
But when Bea looks at her old pictures, she cried.
"That's still me," she said. "I'm not a different person just because I lost 16 pounds."
Weiss said she disagreed; "that fat girl is a thing of the past."
"Just because it's in the past," Bea said, "doesn't mean it didn't happen."