Mother recovering from rare strep infection that shuts down organs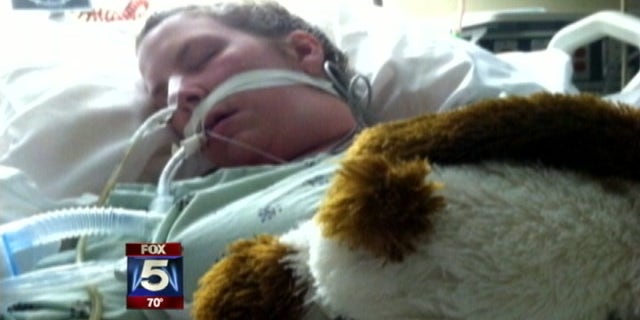 A Georgia woman is back home and recovering after fighting a rare infection, similar to the one that nearly killed Aimee Copeland. She and her family hope their emotional story of survival, will inspire others.
Doctors told Karen Thieken that the bacterial infection she had has two dangerous strains. One, the kind Aimee Copeland had, is flesh eating. The other, the one that nearly killed Karen, attacks the organs and tries to shut them down.
The story of the most difficult five months the Thieken family has ever been through began behind their Dacula home in April.
"I was in the yard, just raking out the thatch. I felt fine, there was no indication anything was wrong," said Thieken.
But later that evening, Karen Thieken began having flu-like symptoms. The next day, she collapsed.
"And that's when I heard her...thump, pass out right upstairs. Couldn't even touch her, couldn't even move her, called 911," said Paul Thieken.
Paramedics rushed Karen to Gwinnett Medical Center and doctors soon realized her organs were shutting down. In just 18 hours she went from doing yard work in the backyard to fighting for her life.
"It was a very emotional time, because at that point, I didn't know what to think. Honestly, I had no idea -- my mind went in 3 million places. And first and foremost was I didn't know what I was going to do without her," said Paul Thieken.
Paul Thieken was afraid to tell his daughters that doctors thought Karen would die within days.
"Going into the room with her, I was just a wreck. But I knew as soon as I opened up that door, I had to put on my dad face and just make them understand that everything was going to be alright. Because I didn't want them to understand the severity of it at that point," said Thieken.
Doctors believe Karen somehow got the rare, group A strep virus on her hands and scratched a part of her neck where the skin was already broken, sending toxins through her body.
For 11 days, she was in a coma while doctors desperately fought the infection. Then, something amazing began to happen.
"What actually woke her up is the girls playing outside the room. They were outside playing, you know typical 4- and 7-year-old girls playing and screaming, not understanding everything fully, but that's what started having her move," said Paul.