Mother of teen who died after football injury meets organ recipients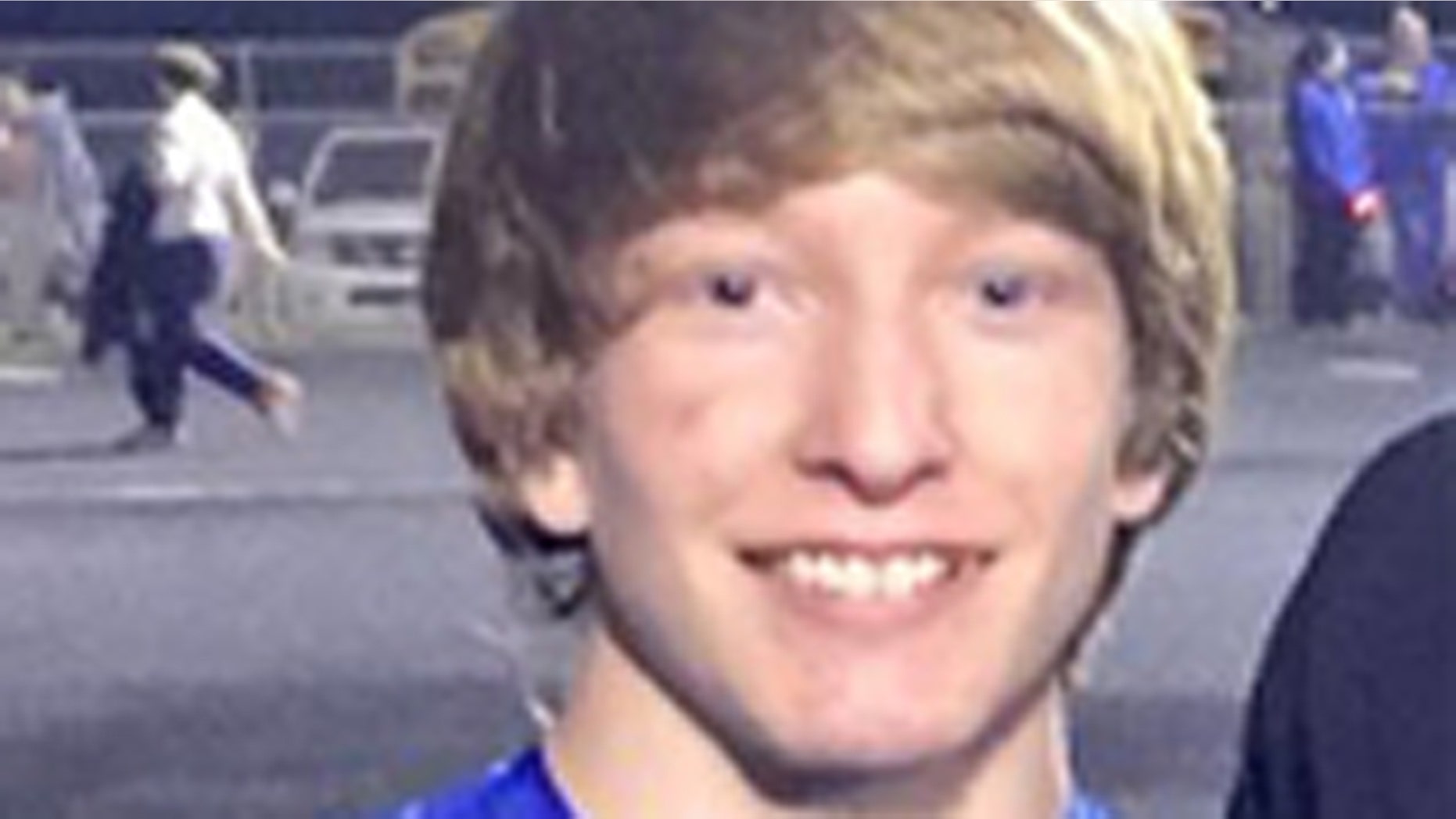 A mother mourning the November loss of her son recently met the people whose lives he helped save through organ donation. Aaron Singleton, 15, died after suffering a seizure from head trauma in a junior varsity football game, The Star-Telegram reported.
On Wednesday, his mother, Cassondra, attended a celebration at Baylor All Saints Medical Center in honor of Aaron with the man who received his heart, the woman who received his kidney and liver, and two people who had their sight restored.
PILOT DONATES LIFE-SAVING KIDNEY TO FLIGHT ATTENDANT
"It's amazing to be here today, knowing Aaron lives on," Singleton told The Star-Telegram. "It's very emotional but all positive. Everything has just been so positive."
The teen's former teammates and Joshua High School classmates attended the ceremony, and were on hand as a flag was raised to honor National Donate Life month, The Star-Telegram reported.
Mike Norton, who received Aaron's heart, said knowing how active Aaron was helps motivate him to stay involved and take care of his heart.
"It makes me feel like I need to get up and do something when I'm not doing anything," Norton, 62, told The Star-Telegram. "I try to keep up with him."
DISABLED PATIENTS WHO NEED ORGAN TRANSPLANTS MAY FACE BIAS, REPORT SAYS
Brenda Flores, who received Aaron's kidney and liver 10 days after being placed on the transplant list, told the news outlet his legacy lives on in the people he saved.
"I knew it was something he wanted, something that needed to be done," Singleton told The Star-Telegram. "He was always there for everybody and loved helping people."