Most teens with mental disorders not on medication, study finds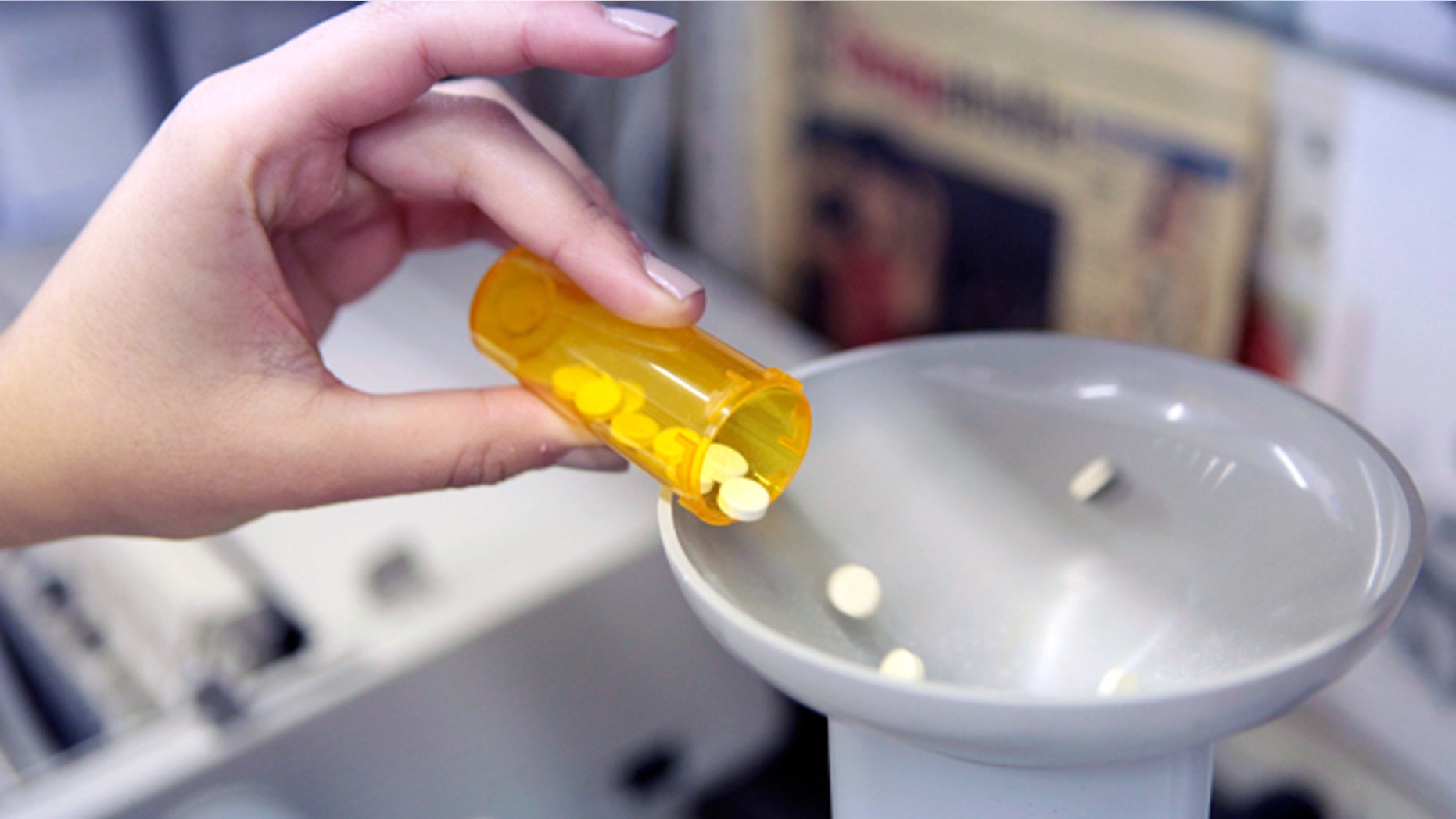 Despite concerns that too many U.S. youth use prescription psychiatric drugs, a new study suggests just one in seven teens with a mental disorder has been prescribed medication, and far fewer without a diagnosis are on treatment.
Researchers from the National Institutes of Health (NIH), which funded the study, said there was "no compelling evidence for either misuse or overuse of psychotropic medications," which include stimulants for attention-deficit hyperactivity disorder (ADHD), antidepressants and antipsychotics.
The findings are based on interviews with more than 10,000 teens and their parents - most of whom were at least high-school educated and middle-class or above - conducted between 2001 and 2004.
In contrast, data suggesting high rates of prescription drug use in that age group has come largely from pharmacy claims records, according to an editorial published with the study.
Researchers said it's possible the drugs are used too often among certain types of kids and not often enough in others.
"Certainly the use of psychiatric medications has been increasing in children and adolescents over the years," said Dr. Benedetto Vitiello from the NIH, who worked on the study.
But, he told Reuters Health, "Most of the adolescents who met the criteria for a condition were not receiving medication, which suggests that they were being treated with something else, maybe psychotherapy, or maybe they were not even treated."
"This data may suggest that there may be underuse (of psychiatric medications) in some cases," Vitiello said.
He and his colleagues found 2,350 teens had any type of mental disorder, including anxiety, eating disorders, depression and ADHD.
Just over 14 percent of youth with a mental disorder had been prescribed a psychiatric drug in the past year. That varied by drug and type of disorder: one in five teens with ADHD were recently prescribed stimulants, for example, compared to one in 22 with anxiety who were on an antidepressant.
In youth without signs of a current disorder, 2.5 percent had been prescribed a psychiatric drug recently - most of whom had some signs of distress or a past mental disorder, the research team reported in the Archives of Pediatrics & Adolescent Medicine.
The study did not keep track of how many teens were taking drugs they weren't prescribed, such as misusing stimulants as study aids.
Overtreatment vs. undertreatment
Because the interviews were conducted in the early 2000s, the findings may not mirror current trends in prescribing to youth, the researchers cautioned.
What's more, in his commentary on the study Dr. David Rubin from Children's Hospital of Philadelphia pointed out that the report includes a disproportionate number of higher-income families.
Kids on Medicaid, the government-sponsored health insurance program for the poor, tend to take more psychiatric drugs. That's especially true among the smaller subset of youth in foster care, of whom 12 percent were prescribed antipsychotics in 2007, according to Rubin's own research.
Medicaid enrollees get mental health services for free. But where they can access them, those services are often skewed toward medication, Rubin said, instead of talk therapy, for example.
For middle-class youth, on the other hand, insurance co-pays may present more of a barrier to any type of care, including medication.
In the new study, only about 2 percent of African American youth with depression were on antidepressants, compared to 17 percent of white teens. Similarly, 6 percent of blacks with ADHD took stimulants, compared to 23 percent of whites.
"The concern regarding the overtreatment versus undertreatment of mental health conditions is really a difficult problem to answer," said Dr. Robert Fortuna from the University of Rochester Medical Center in New York, who has studied psychiatric drug prescribing to youth but wasn't involved in the new study.
"It really requires a more nuanced view that we are possibly overprescribing in some situations and missing opportunities to treat in other situations," he told Reuters Health.
"There has to be open discussion and recognition that mental health conditions do affect many adolescents," Fortuna said, and that medications can be one way to treat them.