More Than 10,000 Pounds of Lean Cuisine Recalled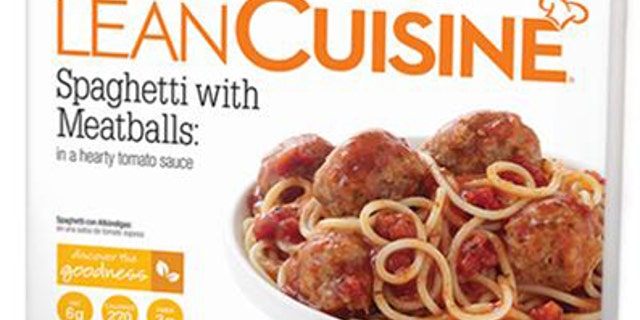 Nestle Prepared Foods Company was recalling more than 10,000 pounds of Lean Cuisine Simple Favorites Spaghetti with Meatballs in the U.S. over fears the product contains red plastic.
The product in question was produced in late October and distributed to a number of U.S. states, the company said late Monday.
The recall was limited to one hour of production and no other varieties or production dates of Lean Cuisine products were affected.
Nestle decided to issue the recall after a number of customers reported they had found plastic in the meatball portion of the meal. No injuries were reported.
As a precautionary measure, Nestle recalled the entire hour code of the product marked 0298595519 P. The production code can be found on the gray "proof of purchase" panel, located on the right end flap of the package.
The frozen dinners were sold at stores east of the Rocky Mountains.
"We apologize to our retail customers and consumers and sincerely regret any inconvenience created by this voluntary product recall," said a statement from Nestle.
For more information, call Nestle at (866) 606-8264.
NewsCore and the Associated Press contributed to this article.