More Evidence That PTSD, Heart Disease Linked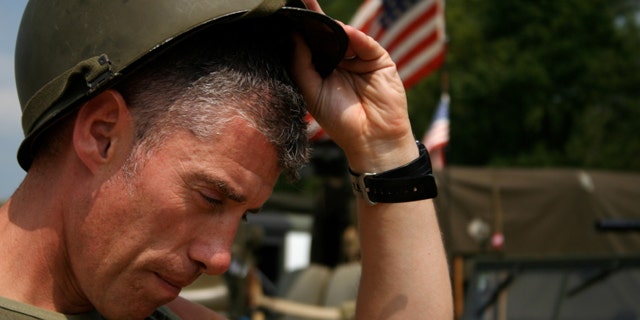 People with post-traumatic stress disorder (PTSD) may be at a higher risk for heart disease, with a study of U.S. war veterans finding that those with the disorder were more likely to have heart disease than their peers.
The war veterans with PTSD were also more likely to have heart disease progress faster, and they were more likely to die of any cause over the next three years, according to the study in the American Journal of Cardiology.
"For the longest time (PTSD) was basically known as a psychological or psychiatric disorder," said Ramin Ebrahimi of the Greater Los Angeles Veterans Administration Medical Center, who led the study. "Little by little we understood that these patients actually do have a fair amount of other medical problems."
While the study doesn't mean that PTSD necessarily causes heart disease, it does suggest that worrying about the mental toll of the disorder is only part of the total picture.
He added that PTSD also strikes survivors of rape and natural disasters as well as those involved in combat or other violence.
According to the National Institute of Mental Health, about 1 in 30 adults in the U.S. suffers from PTSD in a given year, a risk that is much higher in war veterans.
Ebrahimi and his colleagues screened 637 veterans suspected of having heart disease for PTSD and signs of coronary artery disease.
The veterans were an average of about 60 years old, and most were men. Eighty-eight fit the criteria for PTSD.
Calcium scans showed the majority had some kind of plaque buildup in their coronary arteries. More than 75 percent of the veterans with PTSD had narrowed arteries, compared to 59 percent of those without PTSD.
After their initial tests, the researchers followed participants for an average of three and a half years. Over that time, 17 percent of the veterans with PTSD died, compared to 10 percent without PTSD.
The new study confirms earlier findings, said Joseph Boscarino, an investigator at Geisinger Health System in Danville, Pennsylvania.
"Something needs to be done in terms of better interventions," he told Reuters Health, adding that the link is still unclear.
Stress hormones related to PTSD could affect the chance of getting heart disease, or perhaps the behavior of people with PTSD, such as higher rates of heavy alcohol use and smoking, puts them more at risk, he said.
In addition, certain genes could influence a person's risk for both PTSD and heart disease, rather than the PTSD proving the cause.
"If you treat someone for PTSD early on... you should prevent not only the psychological problems, but you're also potentially preventing the medical problems" that may come later, Boscarino added.