Mom's honest photo of 'perfect' post-baby body goes viral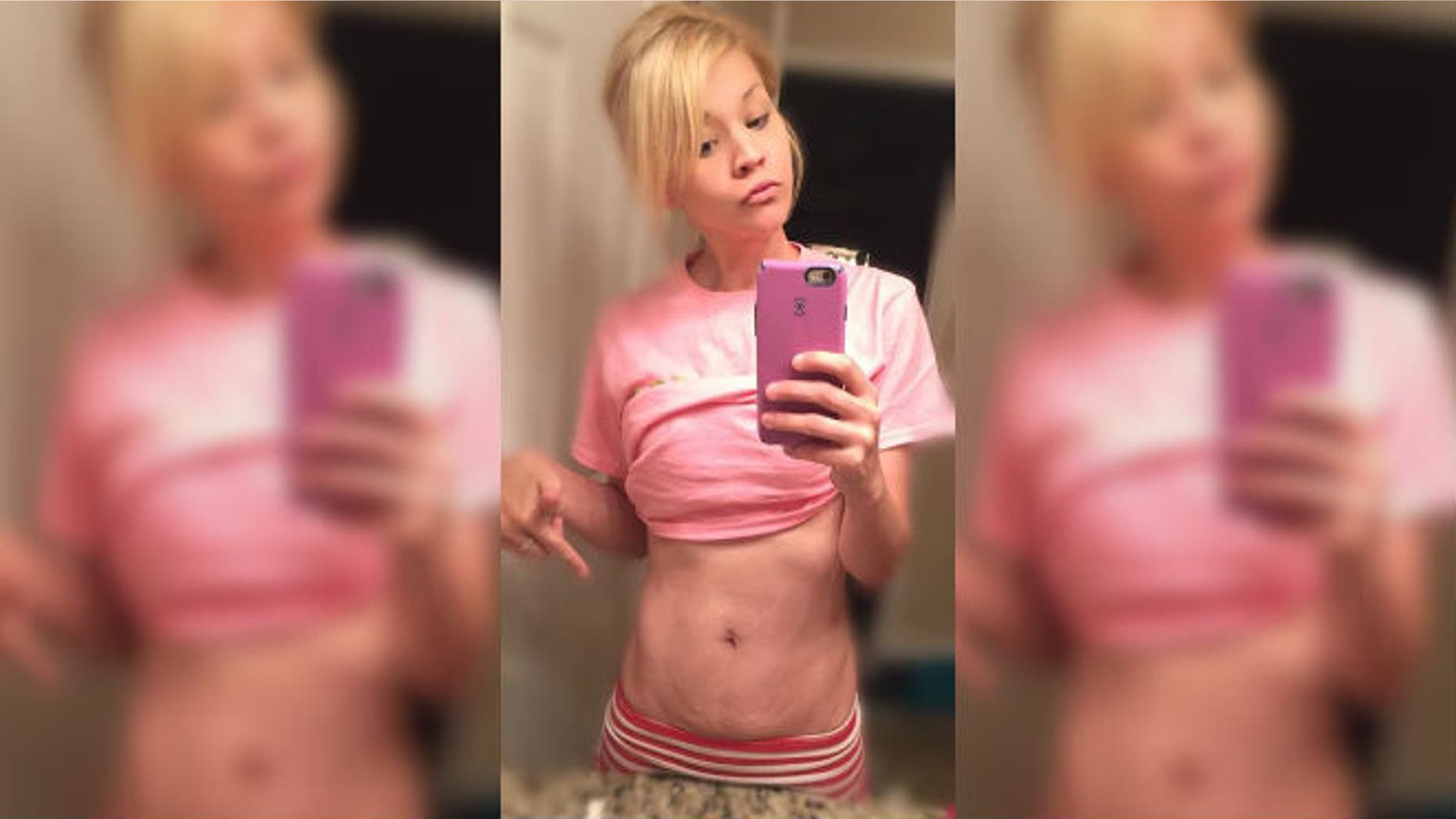 What's sexier than a six-pack? Rocking a "flabby belly" and stretch marks, says mother of four and musician Kimberly Henderson. After fans told her she had a "perfect" body, Henderson bravely uploaded an "unedited" selfie of her bare belly to Facebook for all to see, reports Mashable.
"I used to struggle with accepting my body after kids," she writes in the caption. "I used to have a six-pack before my babies." But "every day I get to wake up to 4 beautiful smiling faces and I'm reminded that they are worth this flabby belly and they are worth these stretch marks." The post, which been liked more than 124,000 times and shared by thousands, is a reminder "that your body is beautiful," says Henderson, whose YouTube cover of Whitney Houston's "How Will I Know" went viral itself in December.
"We ARE moms and we ARE superheroes and we freakin ROCK." "Because of my thin figure people don't think I have imperfections or insecurities," she tells the Huffington Post.
"I wanted to show other women that I am just like them—stretch marks, loose skin" but "I still wear a bikini because being a mother makes me feel beautiful." Other women have followed Henderson's bold photo with some of their own, while comments generally sound something like this: "You inspire me. After having my first daughter I have been so hard on myself and accepting my body...I feel so ugly but posts like these make me stronger." Henderson writes that one women even told her, "Your story saved my unborn child." And when a man wrote that he knew women with three kids and abs who "looked better," Henderson took the high road.
"That's awesome...but some women who have loose skin and stretch marks can't," she writes. "This post is about embracing your imperfections." (A mom's photo of her "flabby" bikini body also went viral.)
This article originally appeared on Newser: Mom's Honest Pic of 'Perfect' Post-Baby Body Goes Viral
More From Newser