Moment Mickey Mouse signs to deaf toddler during Disney dinner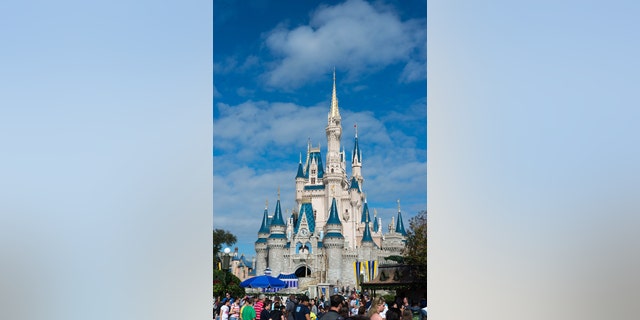 A toddler's trip to Disney World turned into a dream come true for his family when Mickey Mouse surprised them with sign language during a dinner at one of the resort's restaurants. Bethany Rodgers, whose son Jay is deaf, shared a moving clip of the interaction on her Facebook page.
"This is why I love Disney!" Rodgers wrote alongside the May video. "This Mickey Mouse made his rounds and found out the little guy is deaf and knows some sign, so he came back to the table later to sign to him! This seemingly small gesture is really so monumental for the little guy!"
MOM WITH RARE BLOOD DISORDER ADOPTS 3 KIDS WITH SAME CONDITION
In follow up comments, Rodgers explained that her parents told the Disney photographers that Jay was deaf so that they wouldn't call his name to look for pictures. The staff returned with an interpreter who was ready to communicate with him, followed by Mickey Mouse.
"The fact that Mickey Mouse went above and beyond like that when he didn't have to, makes this momma so beyond happy! This person deserves to be recognized for this amazing gesture!" she posted.
Mickey Mouse and Jay can be seen hugging in the video and waving to each other after Mickey signs that he loves him. Rodgers' clip has been viewed nearly 3,000 times since being posted May 21.